Customer Comments
Brittanys
---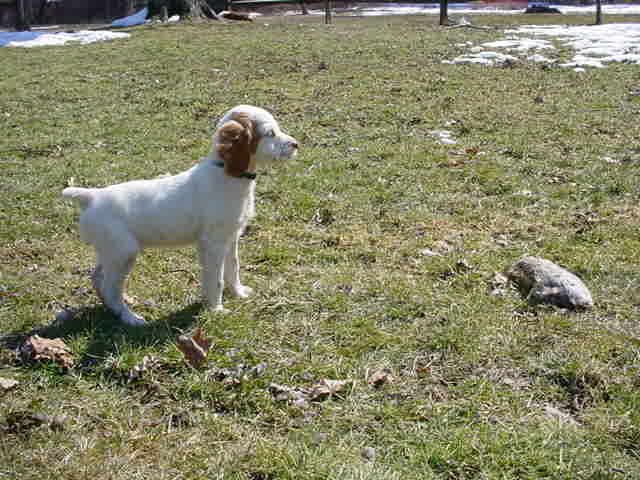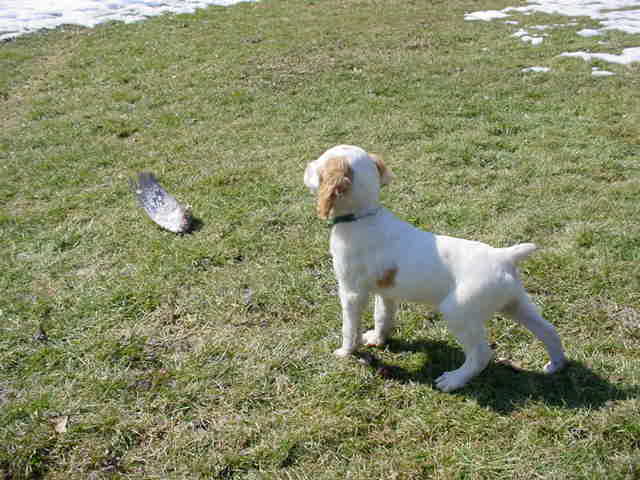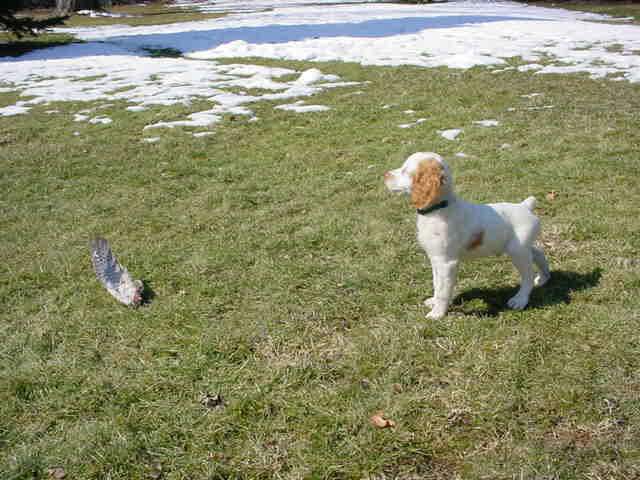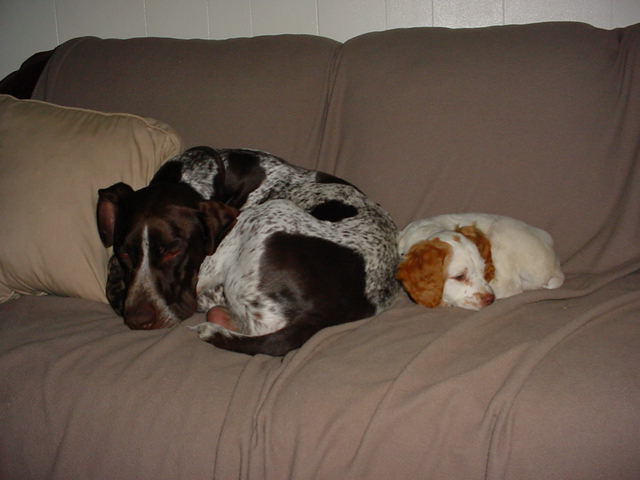 Kentucky White Boy ("Tuck")
"YOU CALL THIS A HUNTING DOG? RANDY I WAS PLAYING WITH THE PUP THIS AFTERNOON AND TOOK A COUPLE OF PHOTOS. THOUGHT YOU MIGHT ENJOY THEM. I'M A LITTLE CONCERNED ABOUT HIS STYLE AT THIS POINT. HA. HA. HAVE A GREAT DAY."
"AS YOU CAN SEE BY THIS PHOTO [#4] , HE IS SETTLING IN NICELY. I'LL SHOW PETE THE PHOTOS THURSDAY WHEN I MEET WITH HIM. BE IN TOUCH. THANKS , JIM." - Jim, New Jersey
ALL STACKED UP!!!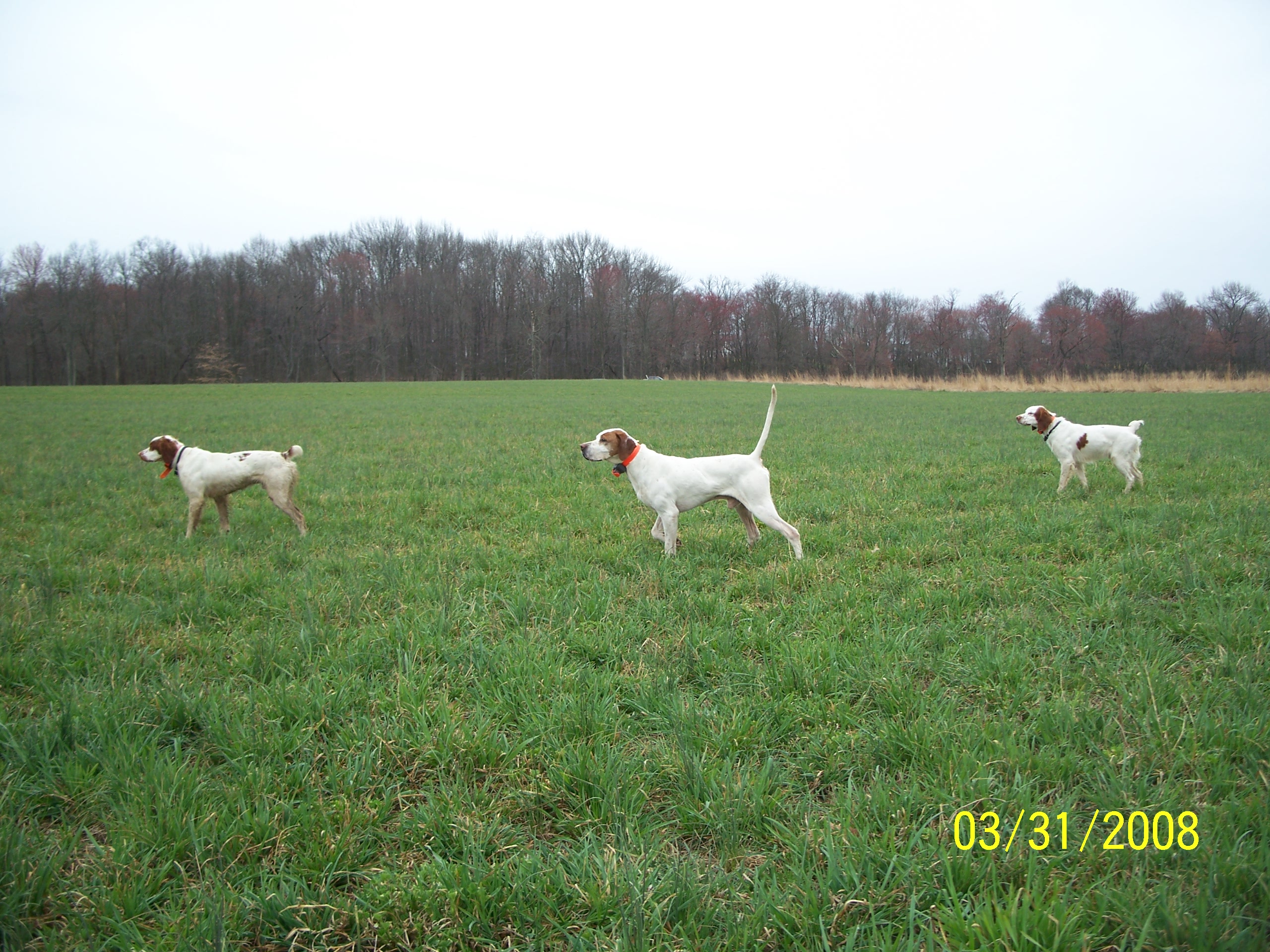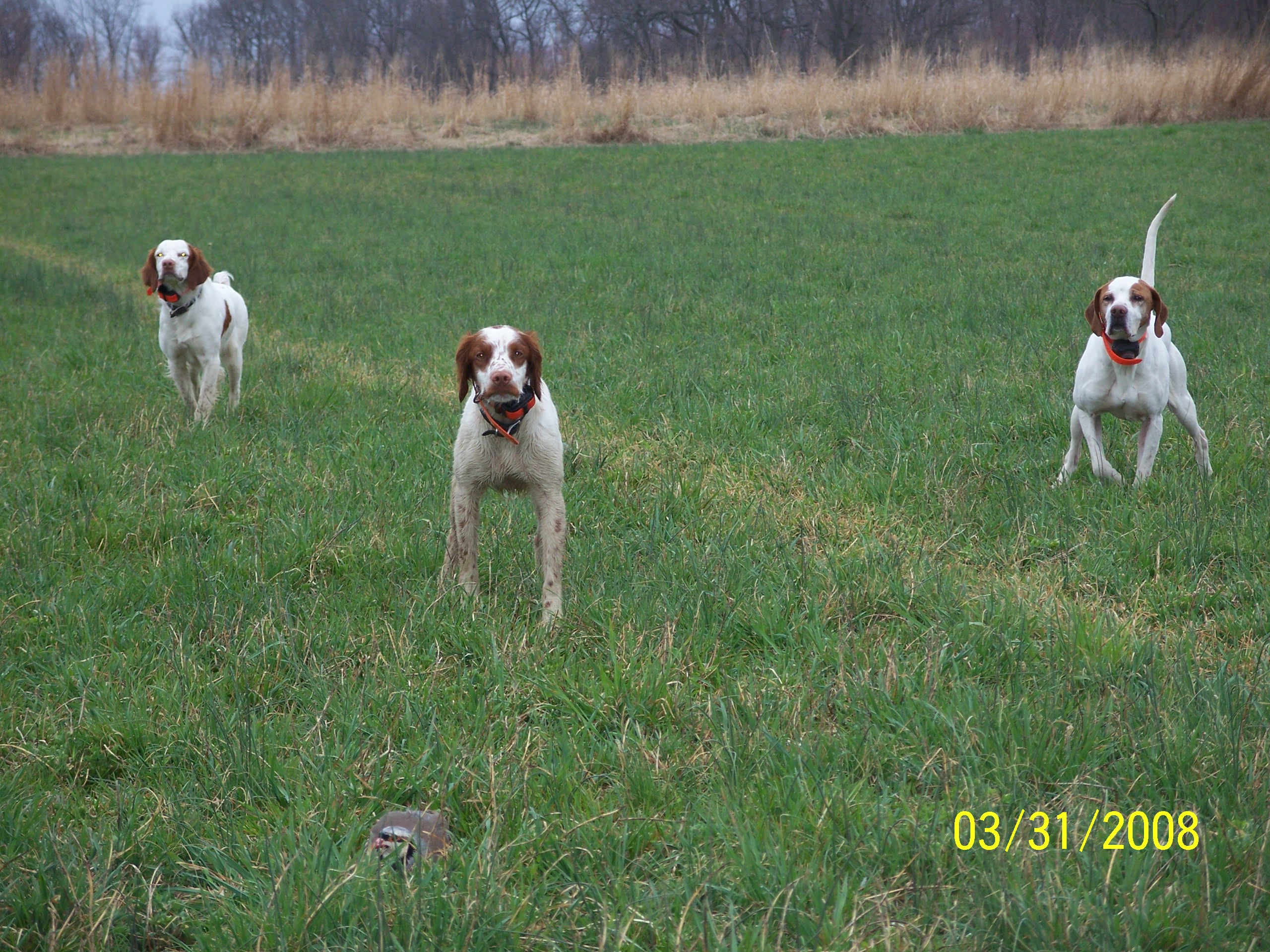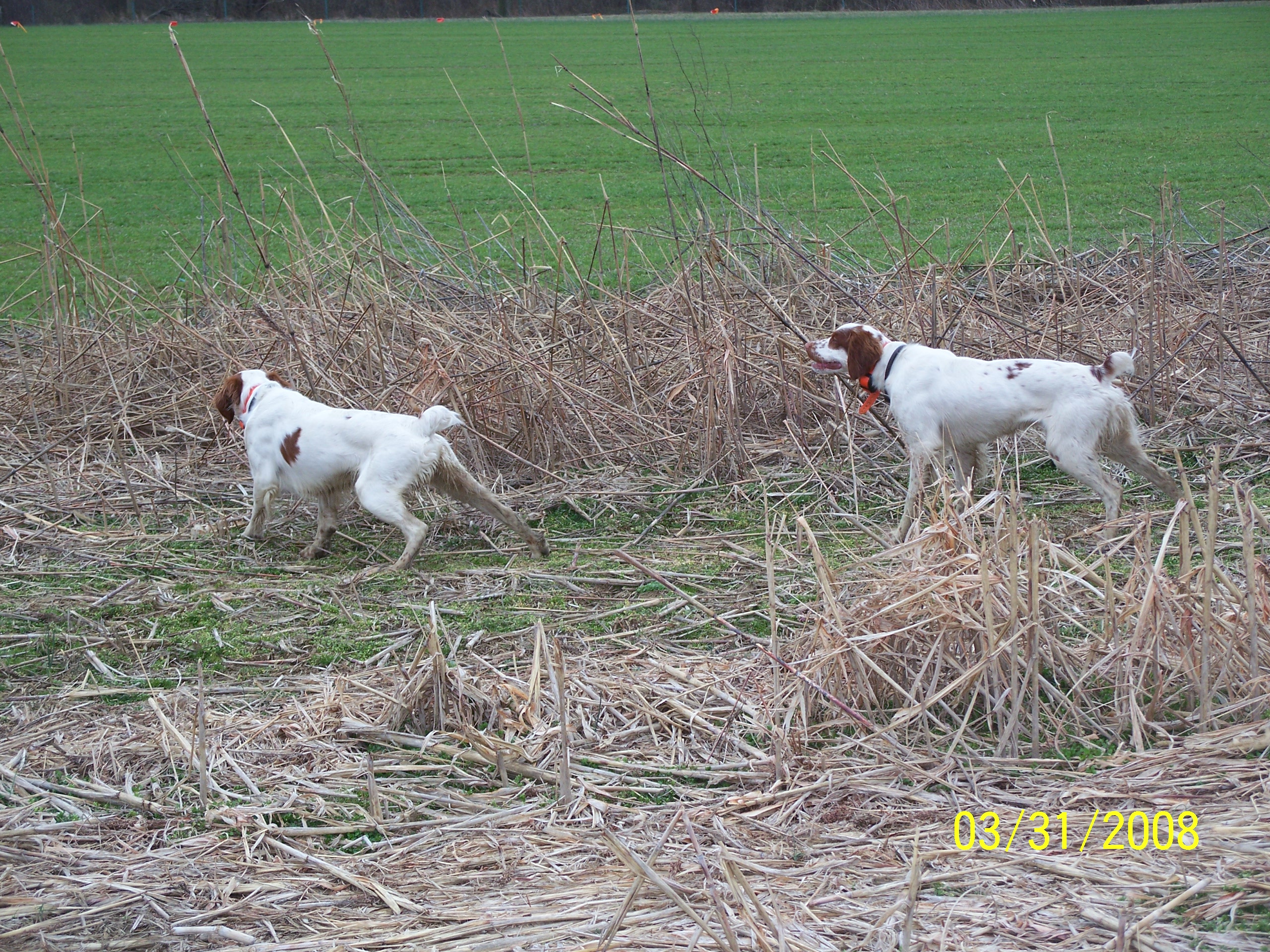 DOUBLE TROUBLE!!! PETEY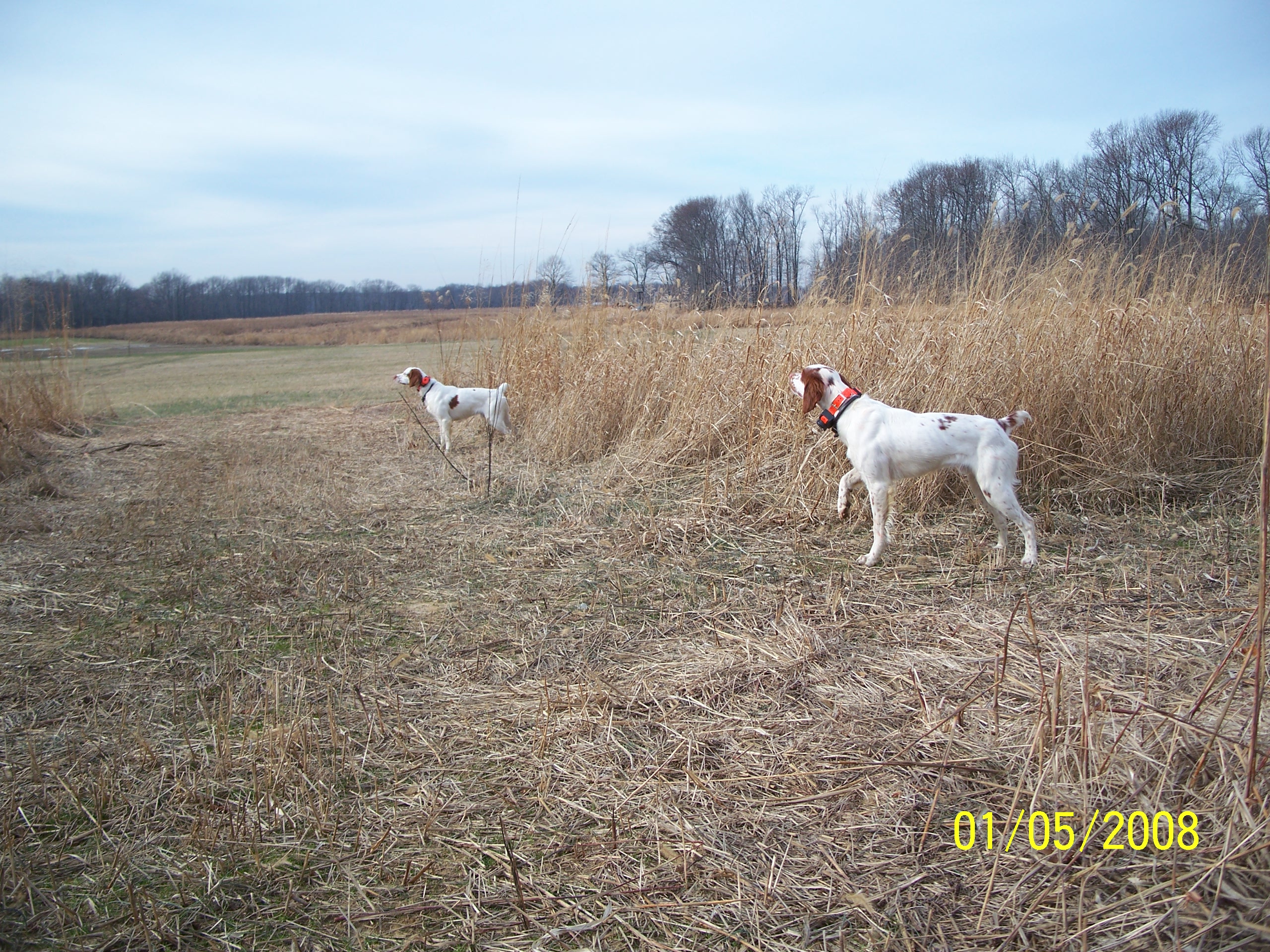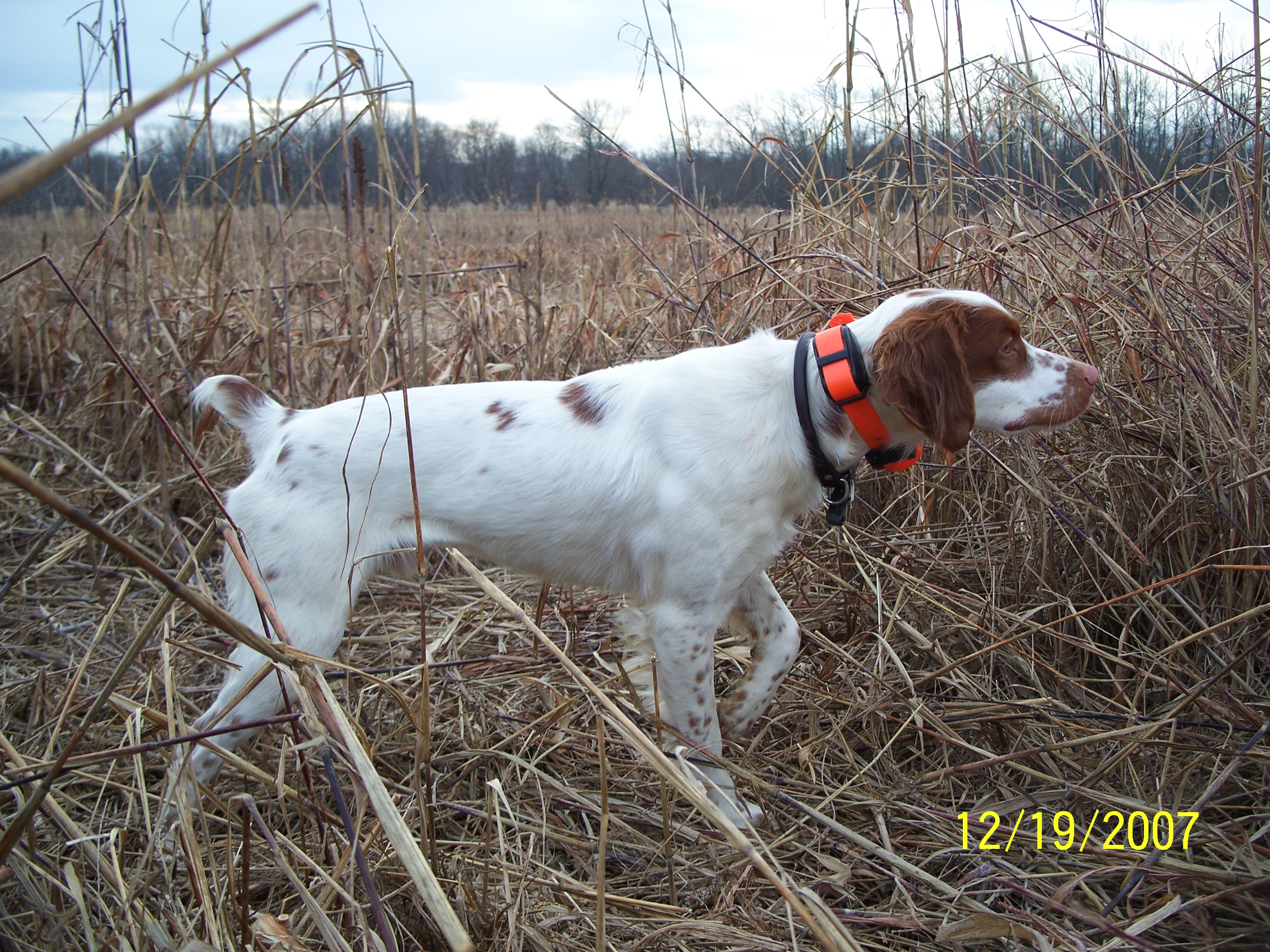 "THOUGHT YOU MAY ENJOY THESE SHOTS, BOO ON POINT WITH PETEY BACKING AND A SOLO OF PETEY. I GAVE YOUR NUMBER AND WEB SITES TO A COUPLE OF CLIENTS THIS PAST WEEK, YOU SHOULD HEAR FROM THEM SOON. HOPE ALL IS WELL. ALL IS GOOD HERE. TALK TO YOU SOON." JIM.
---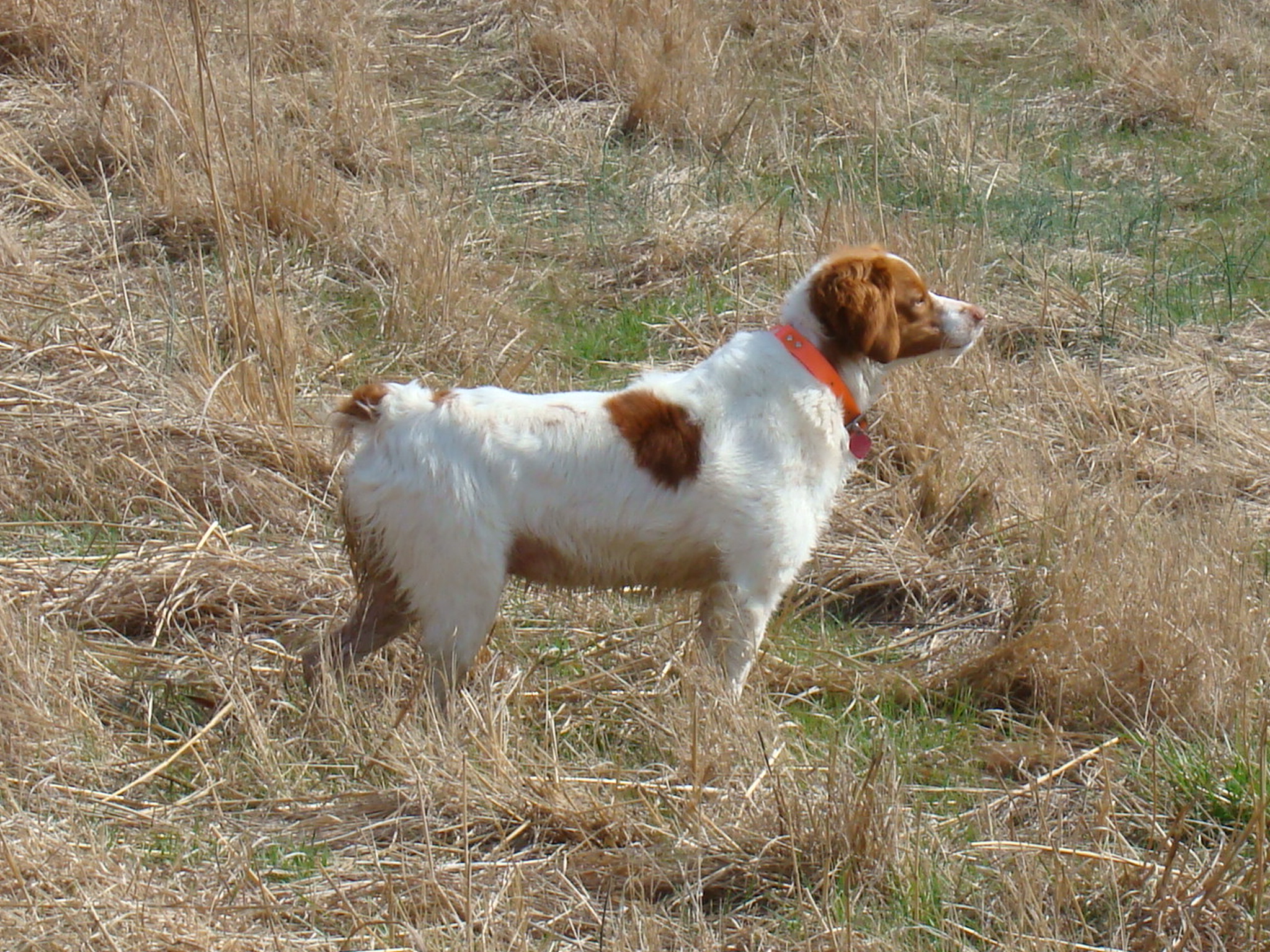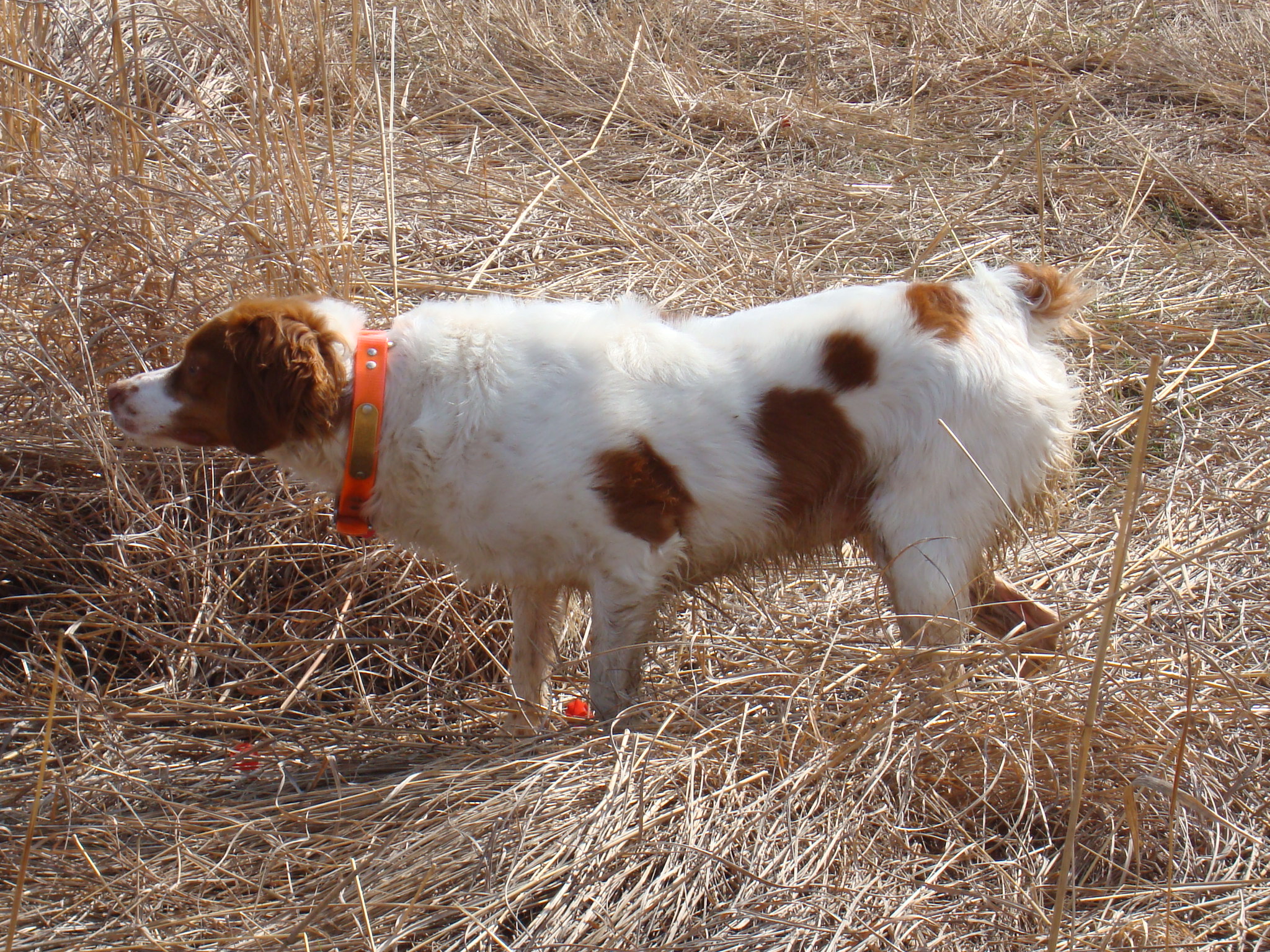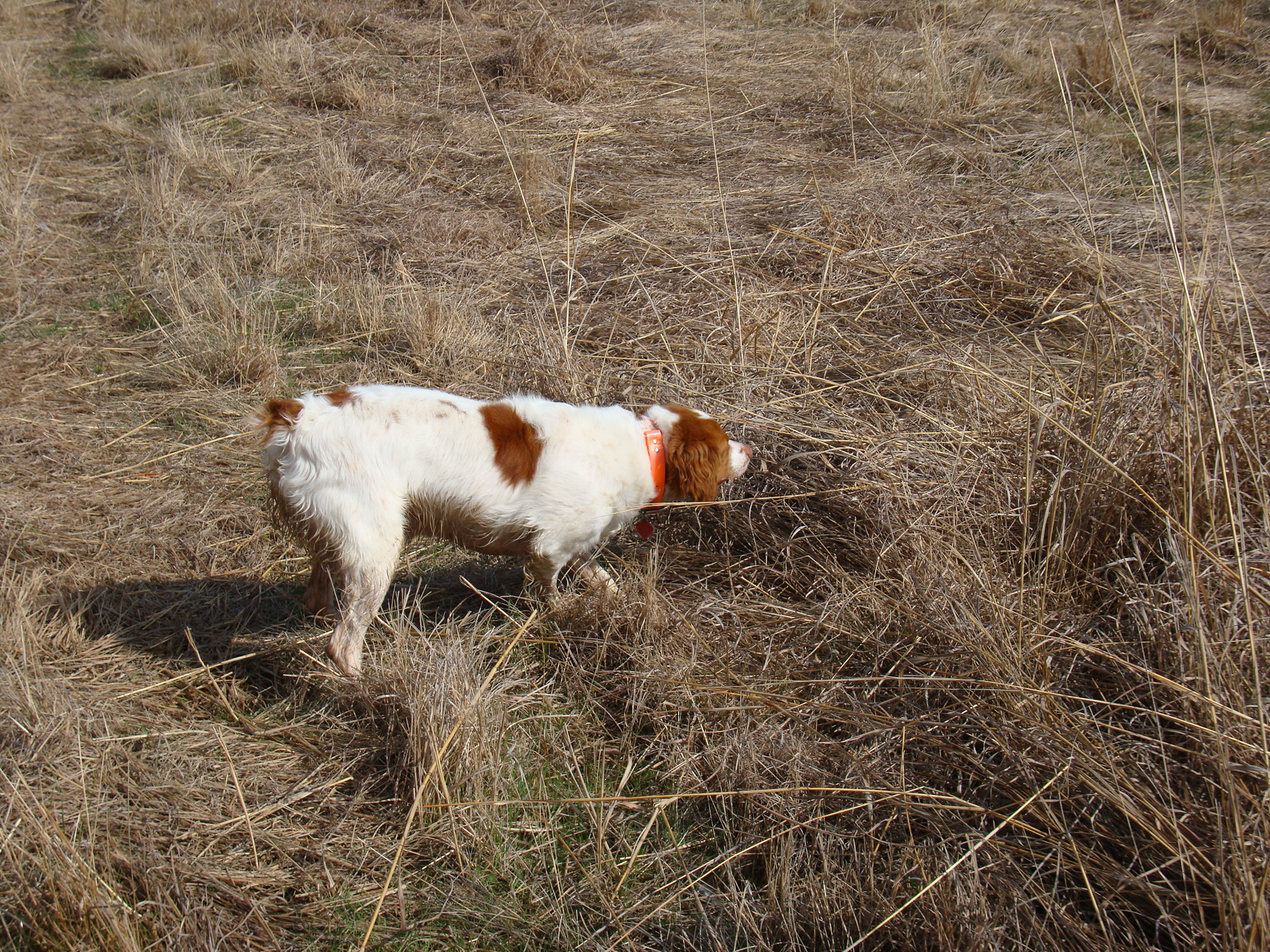 "Hey Randy,
Just a note to bring you up to date on Brandi...she had a great "first season". She went with me to
Montana
,
North Dakota
,
South Dakota
, Montana,
New Mexico
and here in TN...she is well traveled. She found here share of birds all the way and I really think she works pheasant better than my
old dog
. The last day of the season here in TN she found a covey and held her point until I could get into position (at least 5 minutes) to shoot. I had to go back about 50 yards, cross a creek and then come back and get down in the creek to flush the birds. But I got a bird! She also made one of the few points we got on singles in New Mexico.
I took her to a hunting preserve last week and she found all the birds that were released and retrieved. But the most impressive thing was she made 2 very long retrieves. One bird I flushed 3 times without getting a shot and the third time she followed it until it came down and brought it to me. The other I got a piece of and it flew about a 100 yards and again she followed and brought it back. Another bird flushed and she saw it (it didn't fly but a few yards) she pointed and held her point until I could get to her and I flushed the bird... IMPRESSIVE!
Again thanks for a great little dog."
Charles & Sandra Tennessee
"And she brings the paper in each day!!!"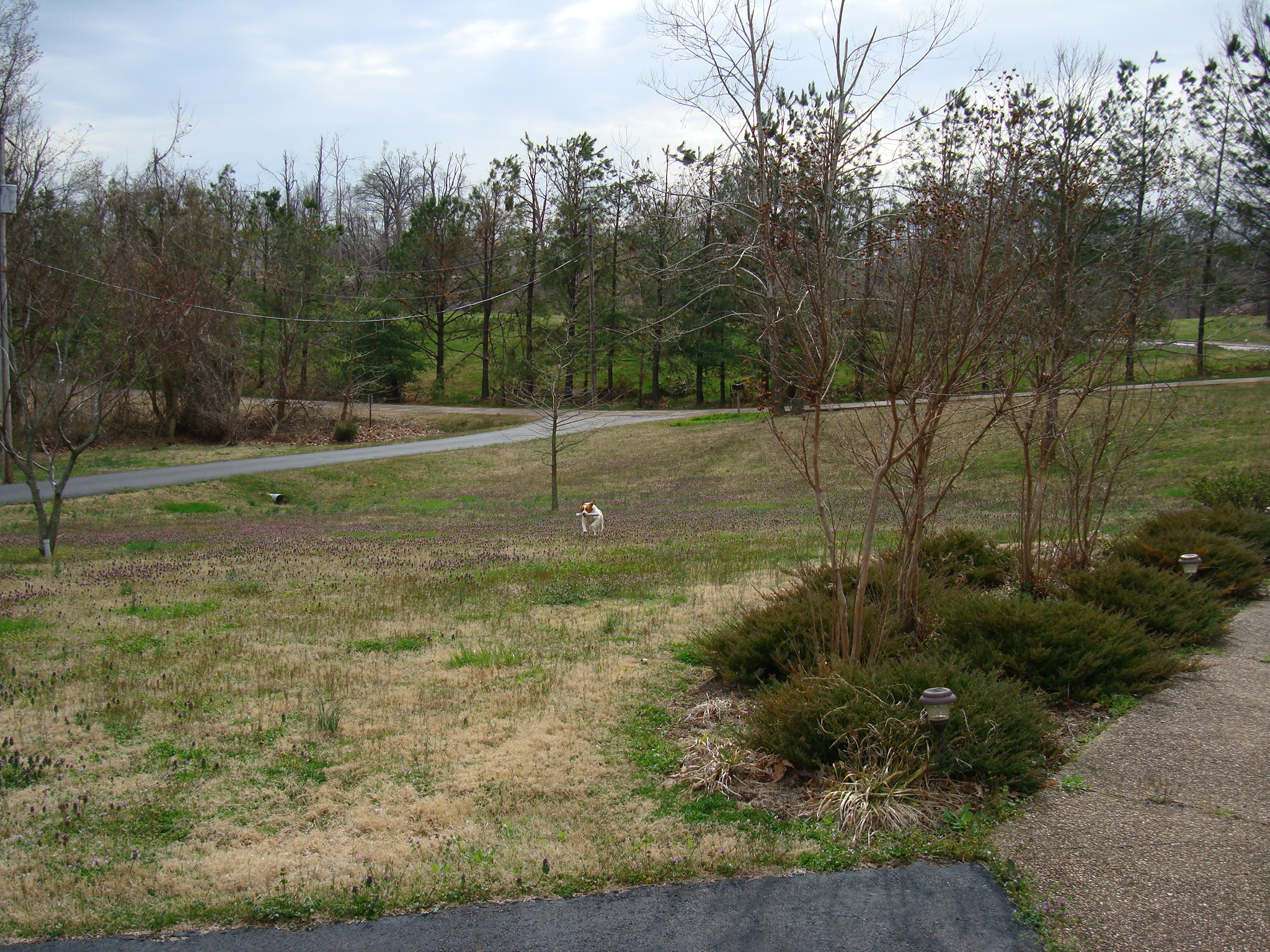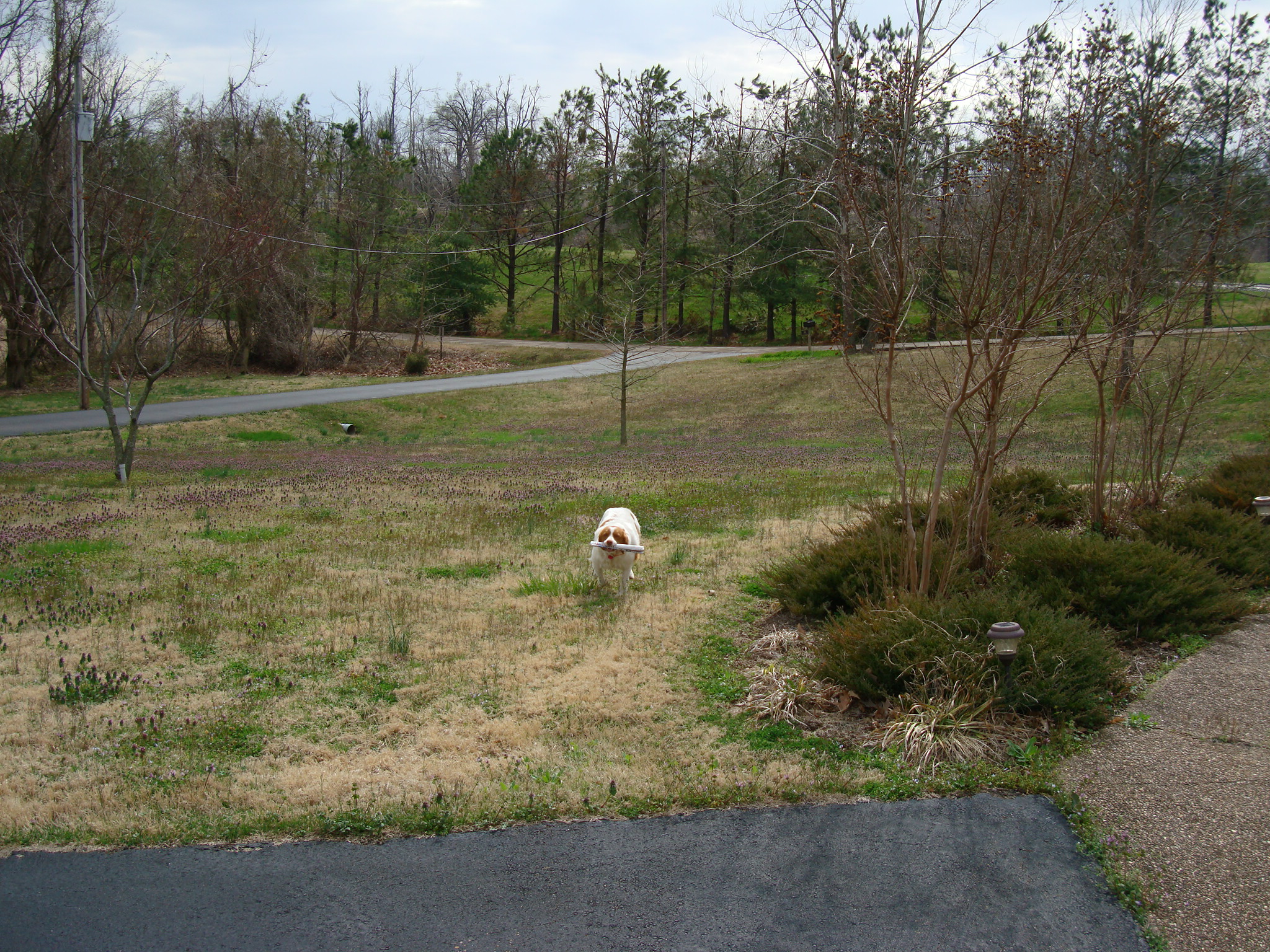 ---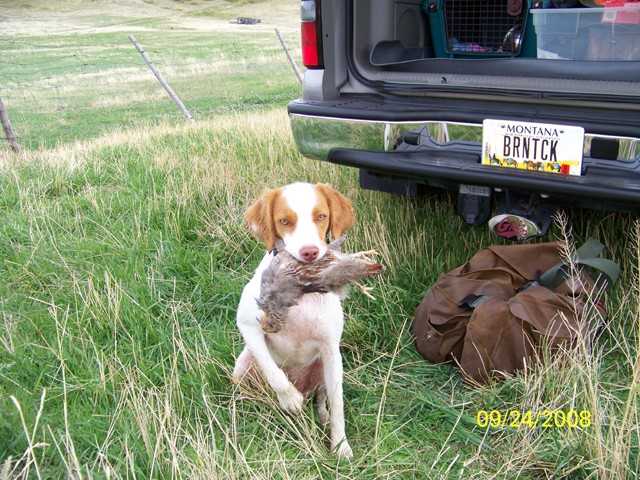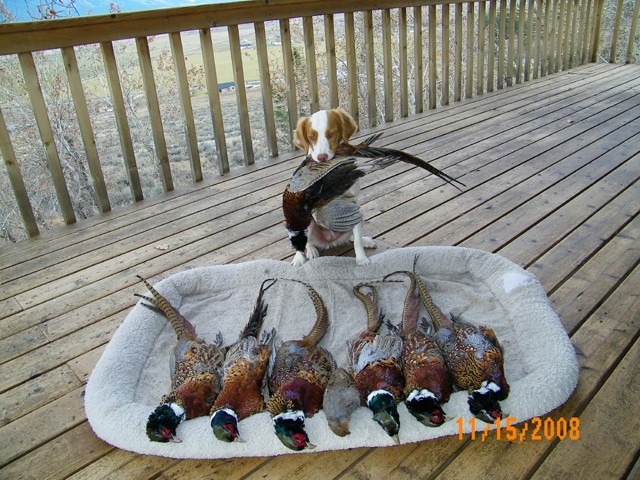 "Randy,
I wanted to send you a few pics of the pup I received from you Dec-07. We had somewhat of an extensive season for an
old man
and a young pup in Fall-08. She is about 3/4 size as I call her "Half Pint" sometimes but hunts about 110%. Hope you can keep the Edwards Line going although this will probably be my last pup after 40+ years in the field. " Bill Montana
---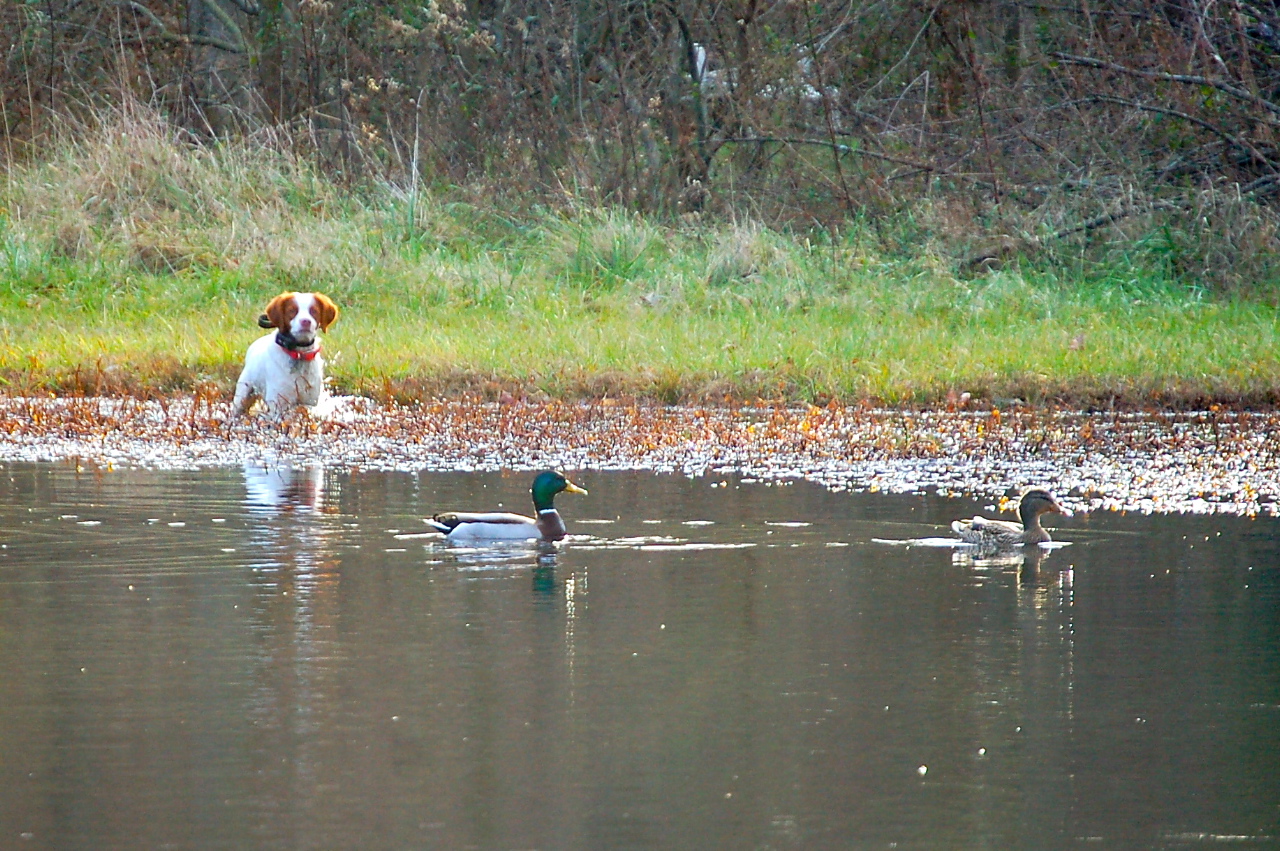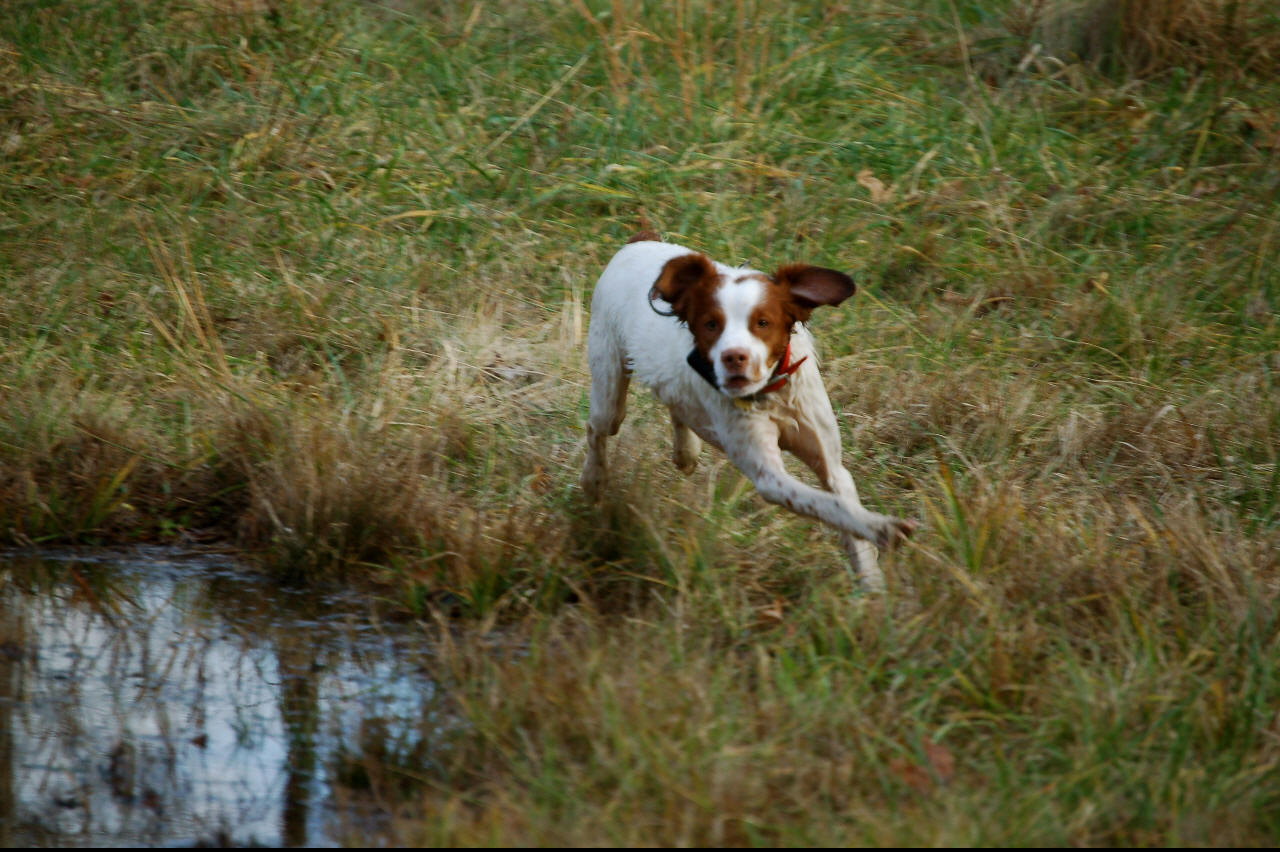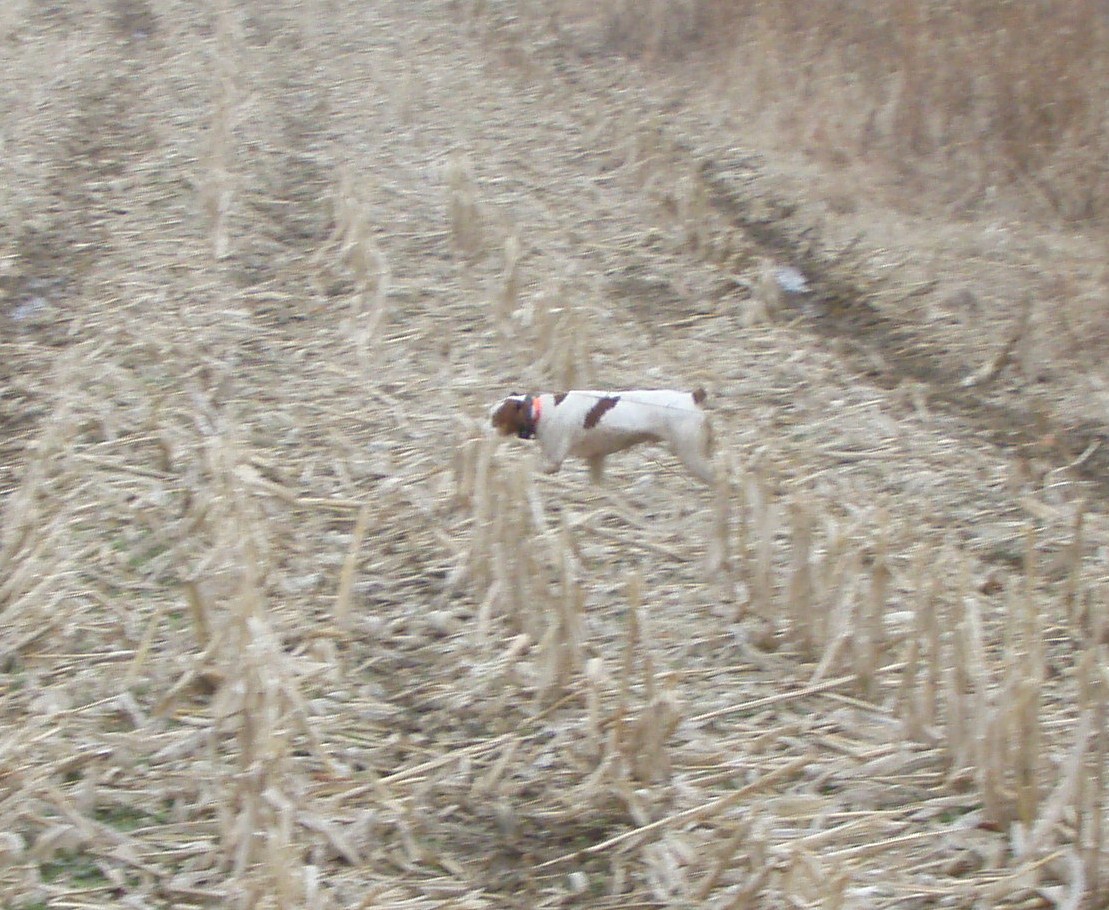 "Randy, Pete out for a run...loves to chase ducks until he has to swim then it's easier to run on shore. Birdy you bet.

I have hunted Pete on Ruffed Grouse in No. Wisconsin. Ran circles around the GSP he hunted with. Grouse hunting is very similiar to brush busting rabbit hunting. Pete is fearless... Maybe too much he and porcupine met this year. Mouthful of quills for Pete, (Vet said calmest dog she ever dequilled), oh yeah porcupine died of lead poisioning!

I hunt Pete on quail, chuckar, and phesants.

House dog, you bet. Good with kids. Folks if you are looking for great dogs don't look to the right or left... Travel to the micropolitan town of Wingo Ky.

Make sure you only take with you enough money to buy one dog...you will be apt to take home multiples. Randy will spend as much time with you as you need picking out the pefect pup for you.

Kennels are clean, well ordered, and a class act all around. Yep I have two of his wonderful Brits!

If you have any questions about Randy or Twin Cedars Kennels feel free to call me. O. 812 423 3143. H 812 490" Tim Indiana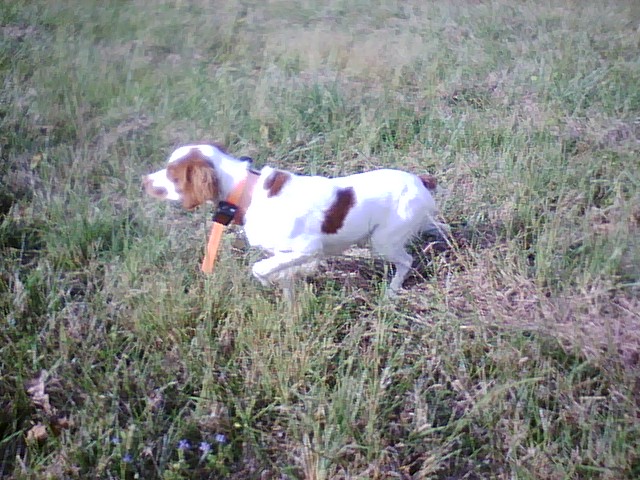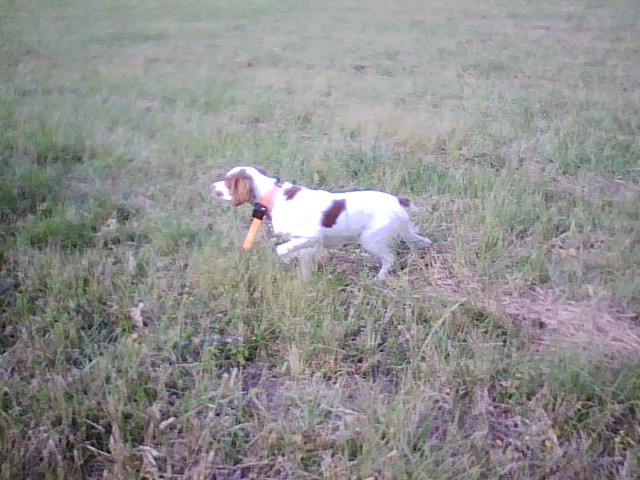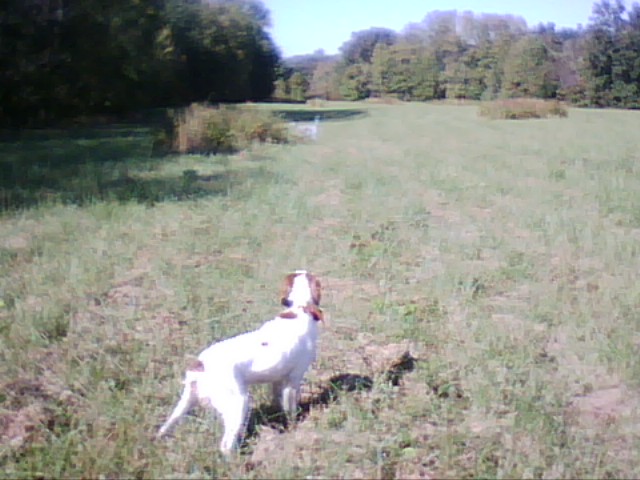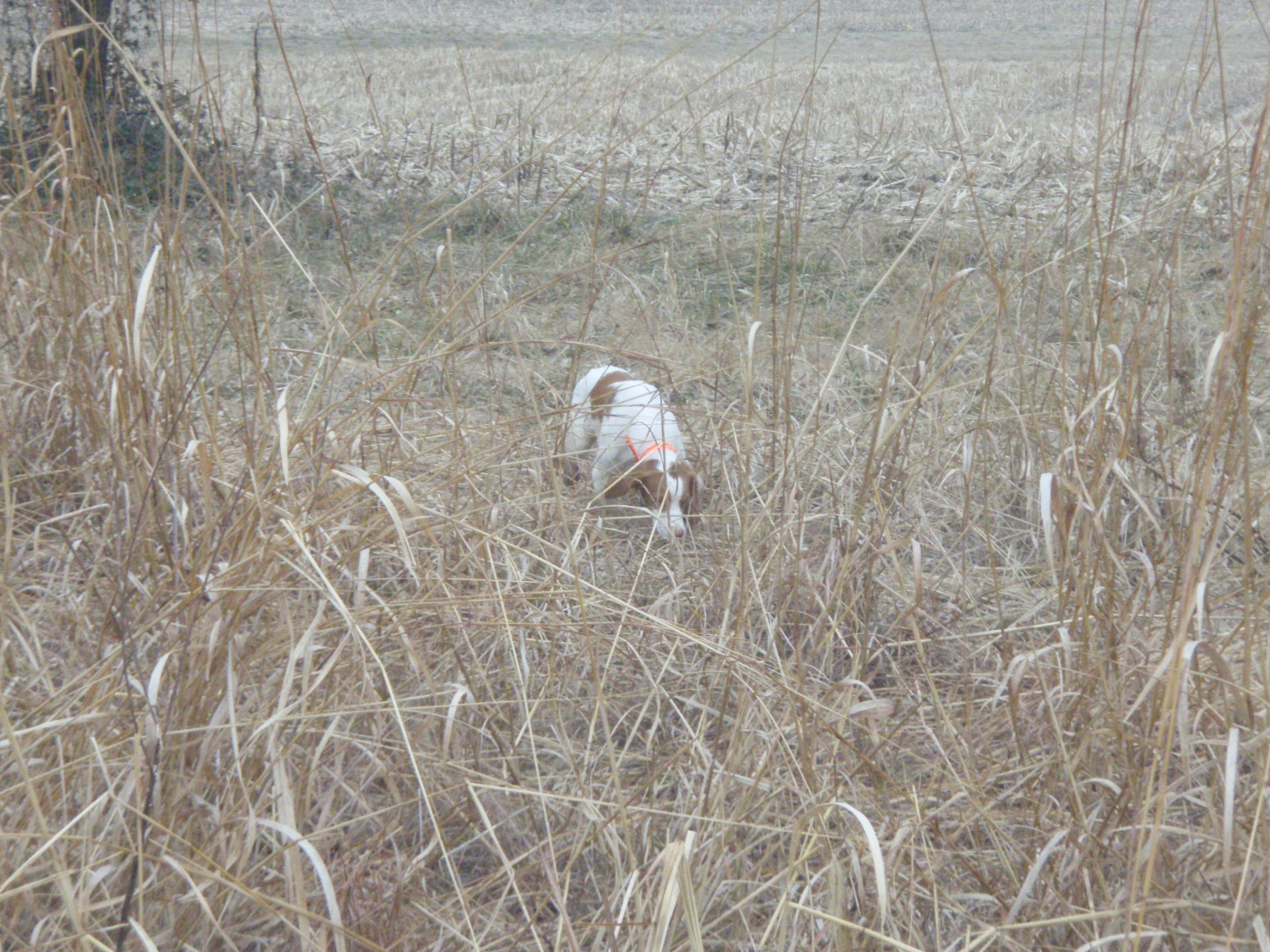 "This one Is Keady at 11 months. Keady was honoring/backing Pete at 8 months and was pointing and retrieving at 10-11 months…busting point you know, as soon as she hit the field… well what can I say she is a puppy…you want a dog trained you gotta take it to Randy. My 3 year old Brittany just kinda puts up with the as of yet non-"Randyized" pup Keady. Eager, aggressive, fearless,Keady is your dog. Randy's dogs are great house dogs, sensitive companions but hunting machines. Around little kids they are the most gentle souls you could ask for…Well maybe not Keady…she still is a pup."
---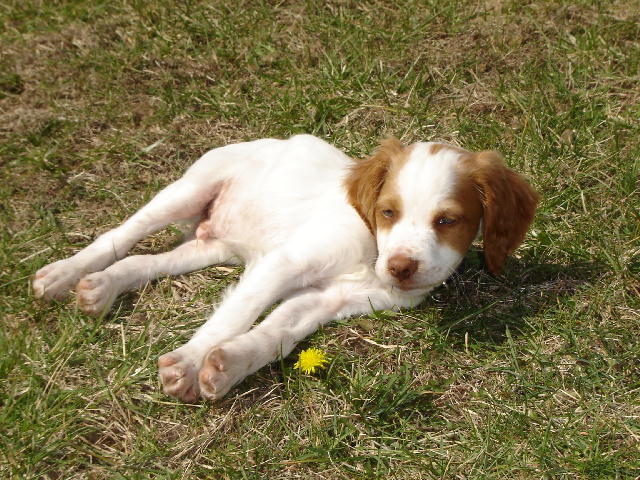 "Bishop"
"Hi there! We are so thrilled with the newest addition of our family. We named him Bishop. He is such a great puppy! He is adjusting well and pooping outside! Thank you for your patience yesterday and all your helpful knowledge. We will continue to send pictures as he grows! Many thanks." - Jarron & Jennie, Tennessee
---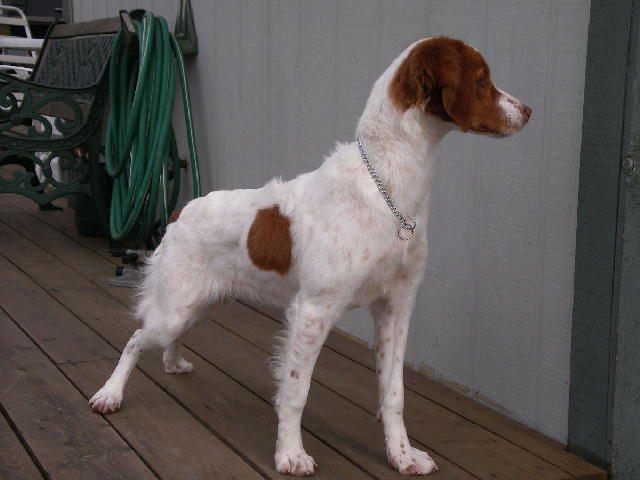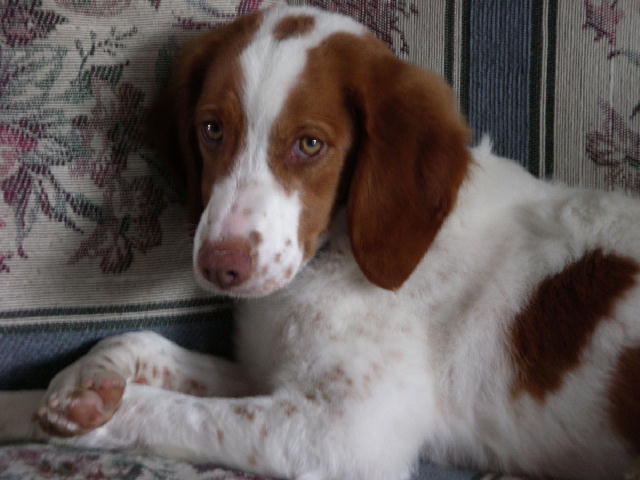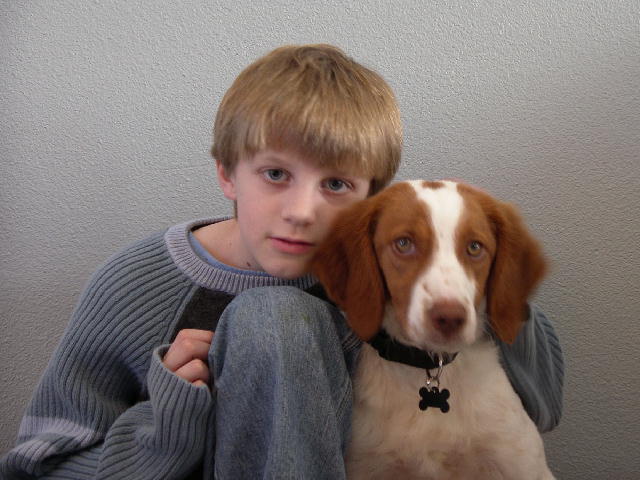 "Bailey" & Josh
"Hi there, just a quick update. Bailey is great dog, she minds so well and has yet to have an accident in the house. Dan has been slowly working with her. She loves to snuggle and has to be with us all the time. It doesn't matter what we are doing she will come and lay down in the room we are in just so she can keep us in her sight. All the neighbors have fallen madly in love with her and we have had more company in the last few days then I think we have had in months! Dan has some pic's he will be forwarding shortly. One is very proud of, but I will let him show off his pic's . . . Once again. Thanks and like I said, all is going so well. I am soooooo glad we went with her. I just can't tell you enough what an awesome dog she is." - Sherri, Dan, & Josh, Oregon


---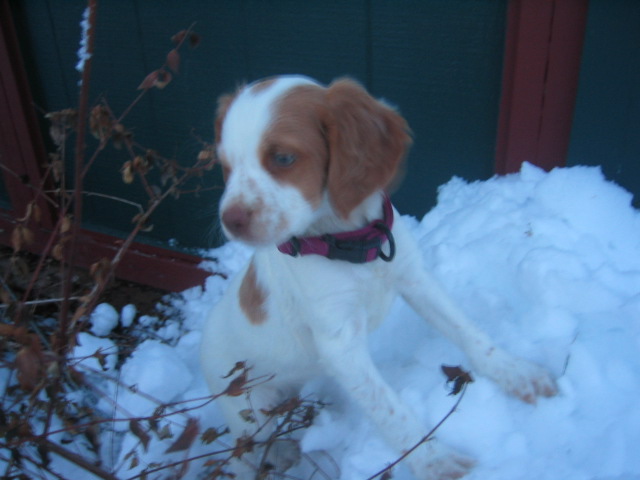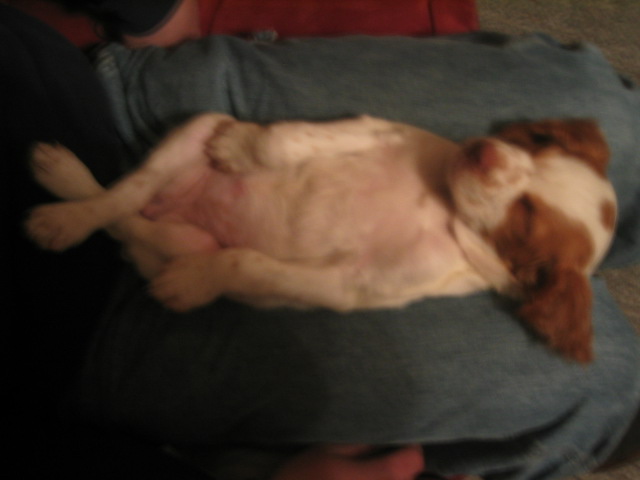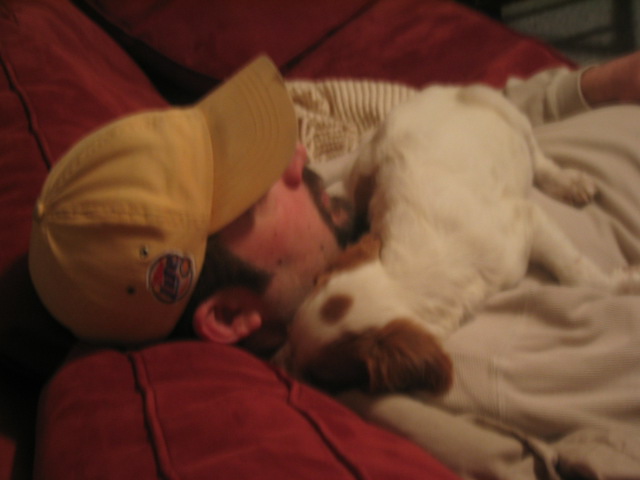 "Just wanted to write a quick note to let you know "Dale Boca" is doing fabulous. She has arrived safely- even through the horrible snow, and is adapting very well. We lover her! I have attached a few pictures so you will know she is in great hands." - Jenn & Todd, Pennsylvania
---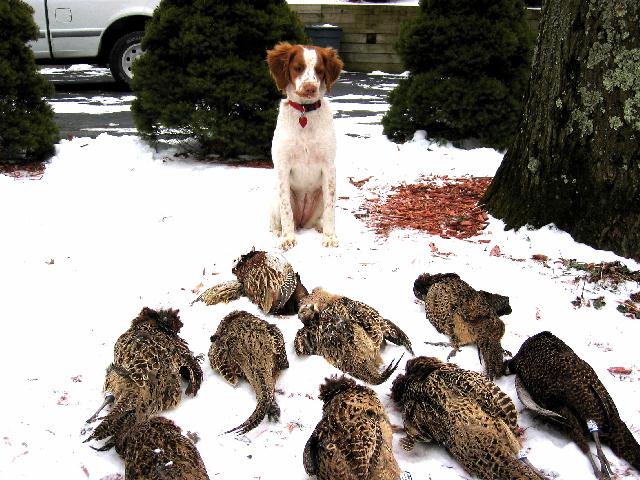 "Daisy"
"I thought I would drop you a line and show you a picture of the pup you sold me last July This is Daisy at 6 months old after her first Pheasant hunt in PA. Without her I would have came home empty handed. She did an excellent job of finding and pointing these birds for me. I still need to work with her a little more on retrieving, but overall she is a great bird dog. " - Steve & Carole, New Jersey
---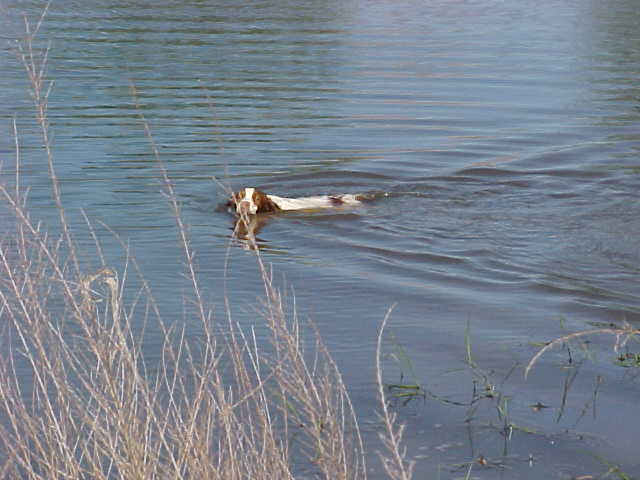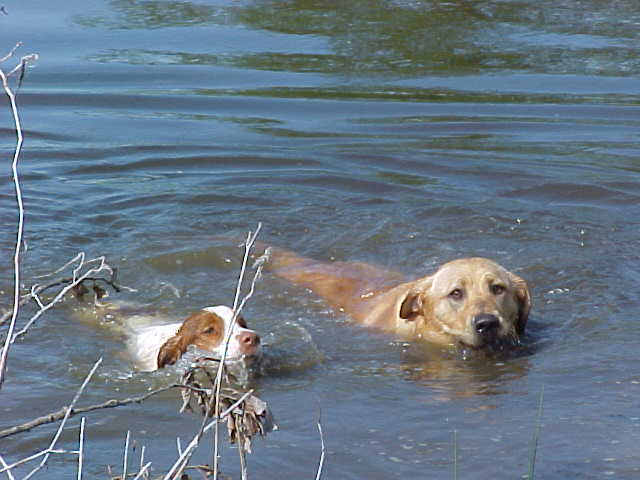 "Duke" and "Bear"
"Duke is a great dog! He loves birds, is always glad to see me and very energetic but never out of control. Duke obeys commands and loves water. He is as good in the water as our Lab, Bear. Duke has great scenting ability and points with intensity. He is also a great companion." Evan, Kentucky
---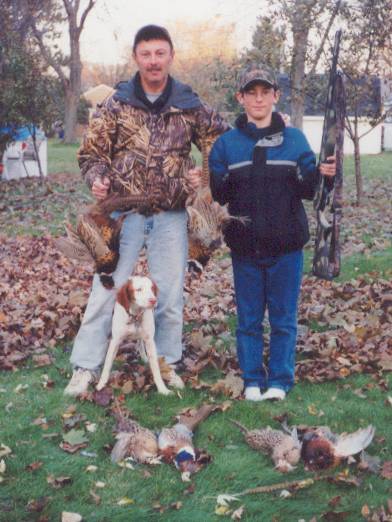 Bill, Kyle, & "Brittany"
"Last month they took her pheasant hunting for the first time and she found and pointed 5 of the 6 pheasants the hunters got. . . She is a very affectionate and lively dog."-Bill, Kathy, & Kyle, Wisconsin
---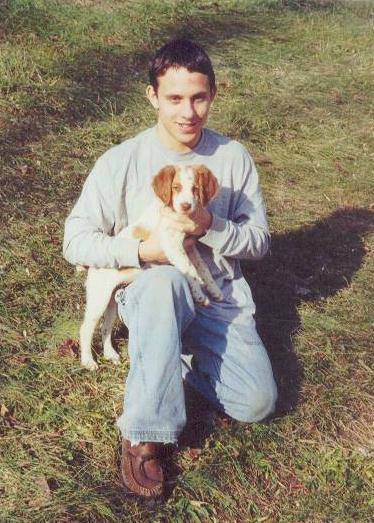 Josh & "Brittany"
"We truly love her and she wins over everyone she meets." - Bill, Ohio
---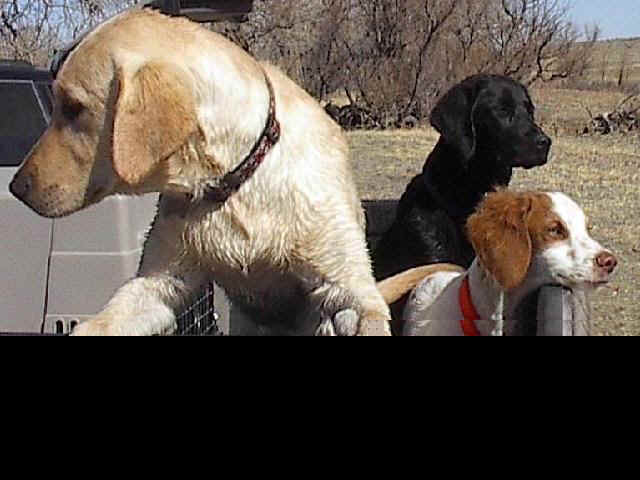 "Shelby" & friends
"I bought a Brittany from you out of some of Ed's Brittany line that were born in October. I just thought I would update you on some of his progress! So far Shelby has turned out to be one of the best dogs I have ever owned! He has a drive for hunting that is hard to believe! He is a little over 8 months old now and I actually shot a few birds over him before the season ended. He pointed and retrieved them for me at 5 and 1/2 months old. He is now Whoa broke and he has become a retrieving machine! He knows many commands and has done well with them. It has been quite an experience for both of us, since I am new to training for bird hunting. I really get excited when he is running at a good pace and he swings sideways and locks up on a bird! I throw his retrieving dummy on land and in the water and he brings it right to me every time. His endurance and energy level is very high. Thanks again for a great dog!"- James, Colorado
---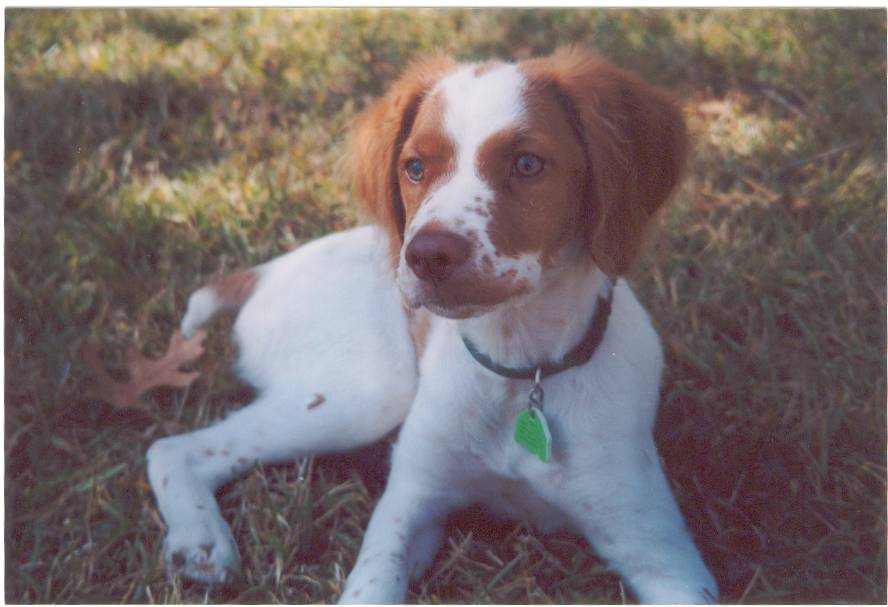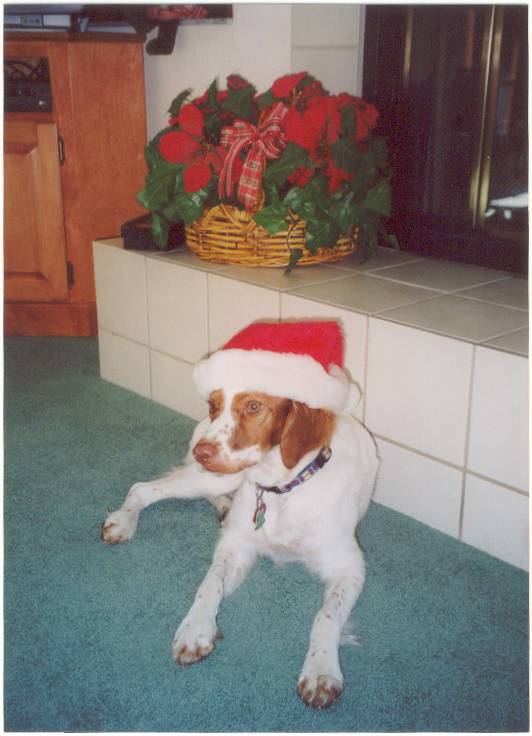 "Annie Wingo"
"Annie is already four months old and has lost her first few teeth! She finished her puppy shots today and our vet has told me at each visit what a perfect pup she is. She says she is perfectly proportioned, has great bone structure, is extremely alert, and has beautiful markings and color. She weighs 17 pounds and will weigh in at about 35 when full grown. She has very long legs. At home Annie is very active (which I expected) and spirited. She moves and glides as fast as the wind. She is very obedient, loving, house broken and always very happy. She is very intelligent and has learned so much. Example-when she needs to go out she jumps and hits the door knob to tell us. She doesn't miss anything. She recently discovered the birds and squirrels in the yard. She even follows the airplanes. She plays for hours with our 4 year old granddaughter-they are real buddies. Needless to say we are very happy with our 'Annie Wingo.' . . . She has gotten a lot of freckles, her markings are striking and her eyes are greenish gold. People stop us all the time and comment what a beauty she is. She's the smartest dog I have ever had. She often knows what I am going to do before I do it." - Mary, Florida
---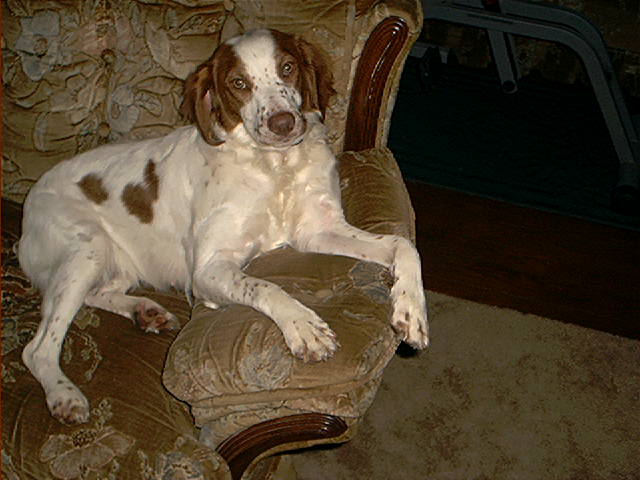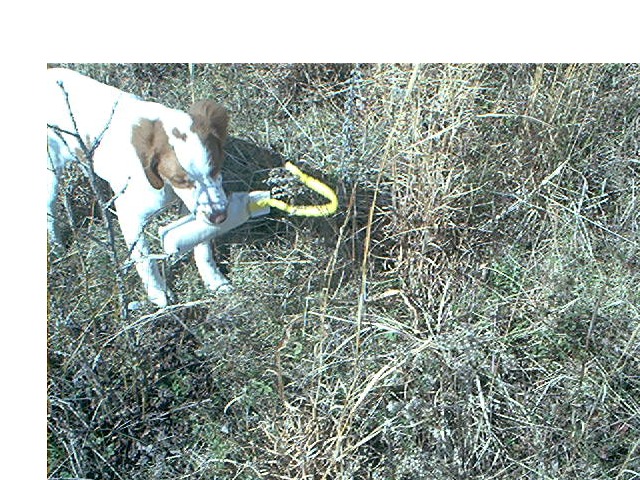 "Katie"
"Kate goes everywhere with us. . . Seems to be very smart. . . If she is quiet, watch out, she is into something. . . We really enjoy her." - Roger & Janice, North Carolina
---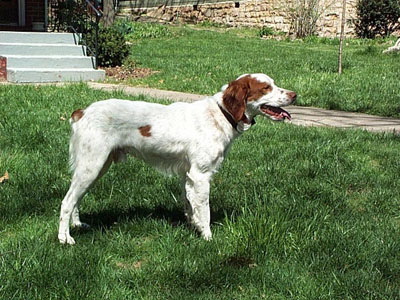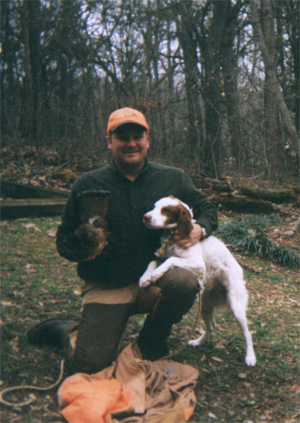 "Ben"
"Ben is simply an amazing puppy. He learns VERY quickly. We placed a dog bed in the house and he will go there without hesitation when the 'BED' command is given. He also will kennel when told. This holiday weekend, we got 4 quail and took him out into the field. We bagged the birds in netted bags and planted them for Ben to find. You should have seen him after the first couple of birds . . . he sure knows what they smell like! I am very pleased with him. Our family is very lucky to have found such a wonderful dog! . . . Ben is such a wonderful dog, I really don't know where to begin. He has become my 6 year old son's best friend, and he even plays well with my 10 month old son. A perfect family pet, he can go to 'bird dog mode' in an instant. I have started training him with a few live birds and pheasant wings, and he loves it. I have introduced the sound of a cap gun. He has had perfect health, and has a great personality. My wife, rather skeptical , is now even open to the idea of getting another dog in a couple of years. Thank you again so much for your help. . . maybe I can get another puppy from you soon! . . . I just thought I would check in with you and give you an update on Ben at his first birthday. He is doing great with his training. I actually shot some wild birds over him this winter, and he has had a ball pointing, bumping, chasing pen raised birds. he will 'whoa' on command, heels and retrieves well." - Mark, Tennessee
---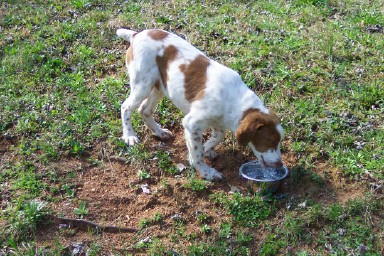 "Buddy"
"Buddy is too fast to catch in the action!"- Kyle, Tennessee
---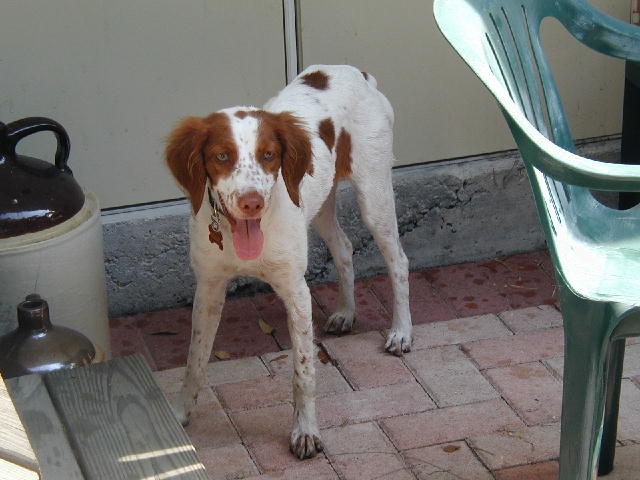 "Voodoo"
"Just wanted you to see the progress of our puppy since Christmas. She is 16 lbs. now and full of spirit! She and our Golden are real pals. Thanks again. She is a great dog. . . She is a very smart and attentive pup, with a lot of energy. She and our golden play and wrestle around constantly." - Lisa, Florida
---
"Thank you for a wonderful pup, we are very pleased with our little 'Belle.' It was a pleasure meeting you and your family. Very interested in another pup." - Jim, Kansas
---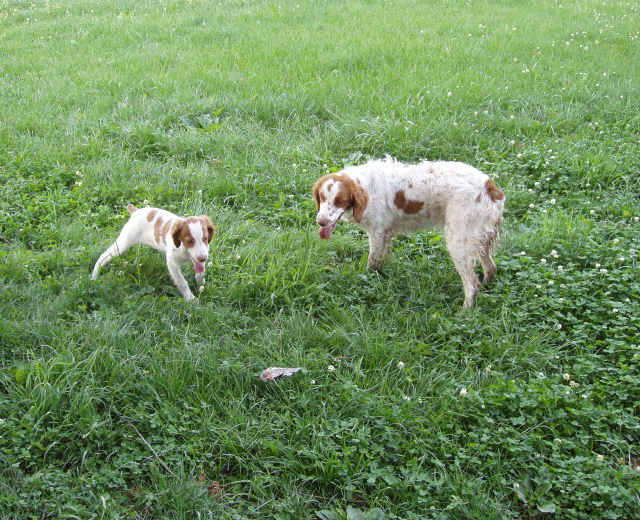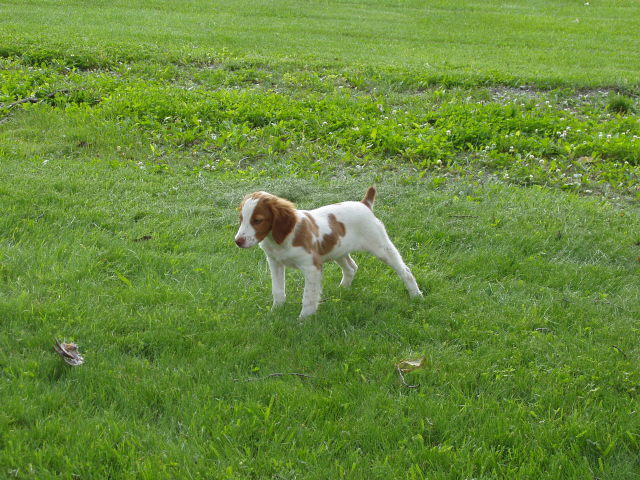 "Spice" (11wks) & "Ginger" (1yr)
"We took 'Ginger' to the vet today. He said that everything was ok. He said that she was a very fine pup. . . Ginger went hunting today and found her first wild birds. She did remarkable. She held the birds perfectly. Killed two birds on the rise. She found both of those and then pointed several singles . . . It has to be mostly natural for her because I have not been able to put the kind of work in with her I would have liked. . . Ginger is still doing great. I have killed probably 15-20 wild birds over her. She had three really solid points and found every one of the dead birds. If anyone needs a reference you can give them my name." . . . "'Spice' & 'Ginger' are doing wonderful!" - Shawn, Kentucky
---
"I just wanted to let you know how happy we are with the puppy and how much we appreciate you working with us on getting her. She did great on the 8-hour ride home today and has fit right in on our couch with my husband, watching football!!! We really love her, and our son was ecstatic to see her. She has a very sweet personality and has us laughing all the time. She'll be a family pet for us, but we have some friends with land up in northern Michigan, so she'll get the chance to get out and do what comes naturally to her next summer. She really loves the outdoors. Thanks again!!" - Kim, Michigan
---
"We are having so much fun with our pup, we are interested in a female to complete a pair. Do you anticipate any Fall/Winter litters?" - Brian, California
---
"He's adjusting to his new home and becoming comfortable around us. he's very playful and loves attention-and sleeping with Nicklaus. Once again, thanks for everything. . . 'Dipper' is energetic, loving, playful-a good natured puppy. We're still working on house training-not quite there yet, but I think we're making progress. It looks like he's already growing. Claude thinks Dipper is showing good hunting instincts already-he's constantly running around with his nose to the ground." - Nancy, Texas
---
"I have been very pleased with my Brittany from Twin Cedars. He is very healthy and good tempered. He seems to be pretty quick to learn. The blood line seemed to be good, the kennel area was clean and the other dogs looked to all be in good shape. I talked with the Johnson's several times by phone and via email and they were quick to answer all my questions and seemed very interested in their dogs. I found them on the internet and looked into them and several other breeders but chose to deal with Twin Cedars. . . I am very satisfied with my Brittany." - Phil, Kentucky
---
"I named our pup 'Duke.' he is adjusting well, and did ok last night. Your pups were in great shape and it was hard to make a choice." - Jeff, Indiana
---
"Everything is great. He is a very bright and cute pup. He seems to be very sociable also, we have bonded greatly already. I am quite happy, and thank you for being soooo helpful through this entire process." - Mark, Pennsylvania
---
"I bought a Brittany from your kennel about two years ago and have been so happy with her that I am thinking about buying another one. Will there be any pups ready to go home in the middle to the end of May." - Dan, Illinois
---
"I just read your opening about your Brittany from John Edwards in NC. I read the tribute to John you placed on your website and want to thank you for doing that. I too own dogs from his kennel and share your thoughts about him. . . I would like to keep in touch with you because it is time to begin looking for a replacement for one of the original dogs I purchased from John 11 years ago. . . I wish you well, and if I can ever help you vouch for that breeding let me know." - Randy
---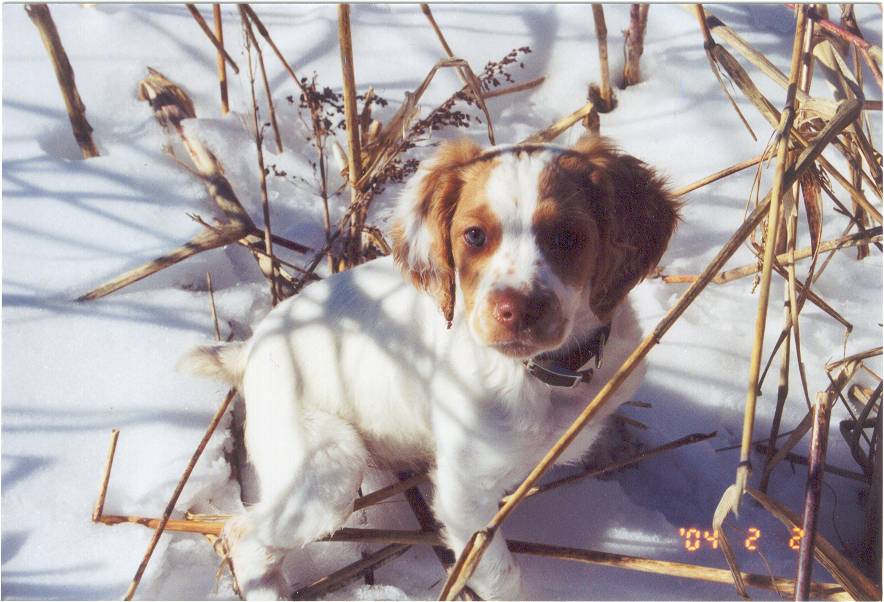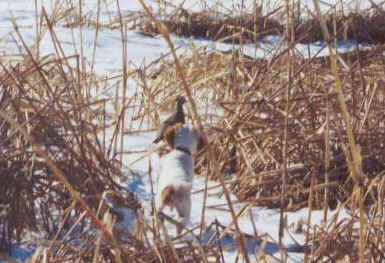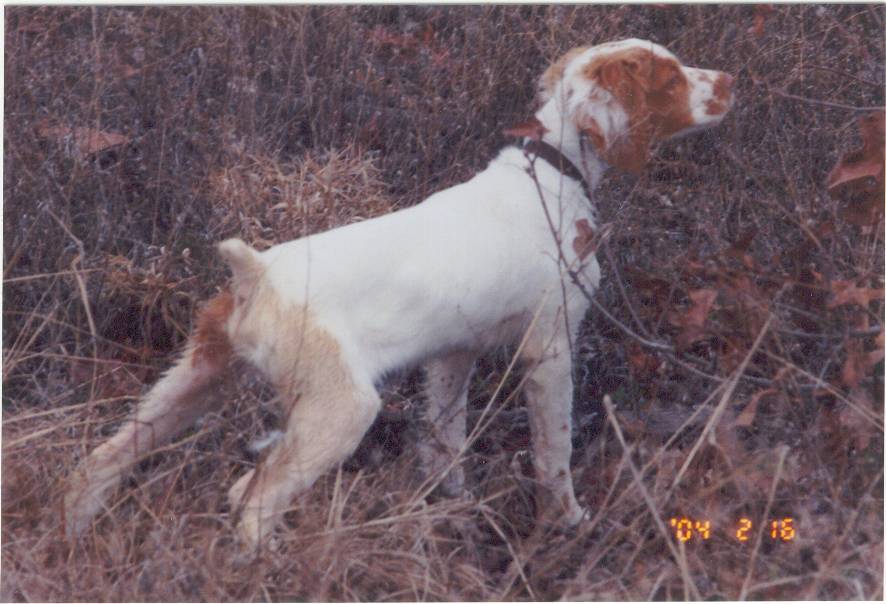 "Greevs" 10 wks old pointing 1st chucker in New Jersey & 12 wks old pointing 1st quail in South Carolina
"I have had Brittanys before, but this is not like any Brittany I've ever had. We couldn't be any happier with him. He's very bold in the field, already using his nose, and looks to me like he has quite a brain. Very inquisitive, very responsive, and already birdy. We have not led him into birds. We bring him into the field that we know has birds and let him run and hunt until he finds one on his own. We have done lots of play retrieving and when I have him running loose in the field while I'm putting out ducks for training my labs he will take them back to the truck before I can get them all put out! I intend to compete with him in NAVHDA and I am sure he will excel. I also intend for him to be an AKC Master Hunter. He should not have any problem achieving this status. Thanks again. We're really enjoying this great pup." - Pete & Liz, New York
---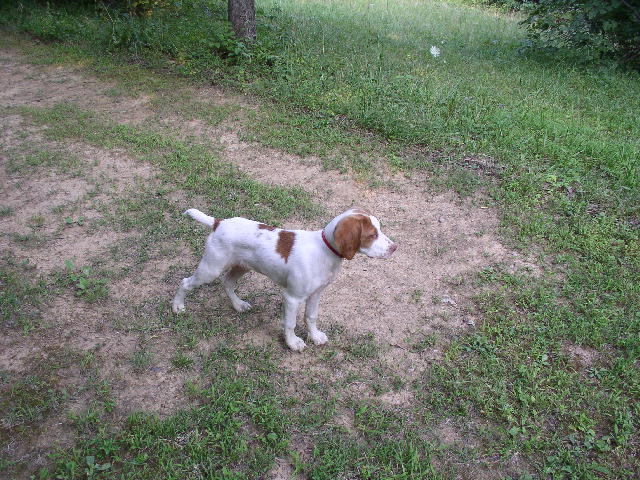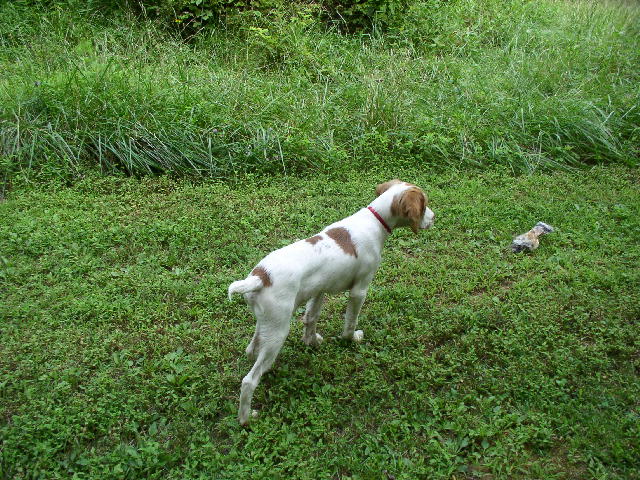 "Tucker"
" . . . 'Tucker' surprised us with the way he handled the trip. We were prepared for the worst of what can come out of a pup in 8 hours, but there was not one incident. We enjoyed meeting you folks and seeing the kennel, it's quite impressive. We wish you the best of luck and we'll keep you posted on Tucker's progress on becoming a grouse dog. We appreciate all of your effort, thank you." . . . "Our boy Tucker is looking like he's got what it takes! Gives my husband chill bumps. Thanks again for all your effort. And, we have been looking in on your website, the other pups are looking good too." - Kenny & Tia, West Virginia
Update: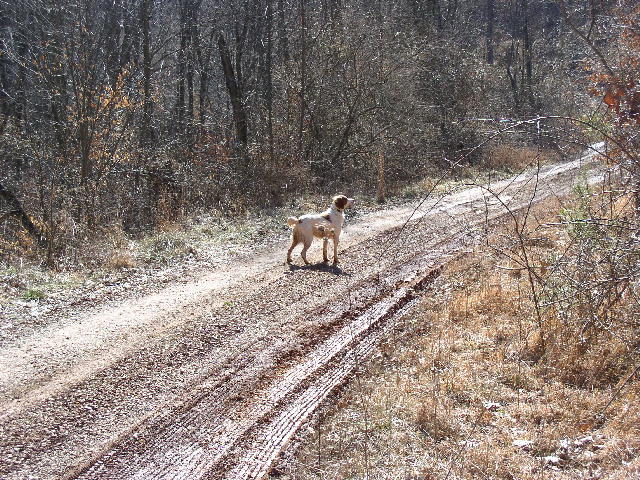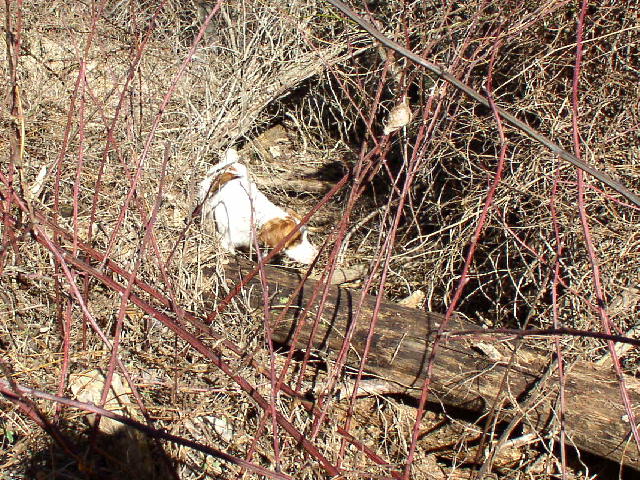 "Tucker" (11 mos.)
"I just had to send you a note on Tucker. Thursday I went to one of my favorite covers in Logan County, WV. The terrain there is steep to real
steep. I had just topped the ridge and there is a razor back point that runs off the main ridge. Tucker was on point about half way (100 yards)
out this point. I walked past him, telling him what a good boy he was, into the greenbriers. Nothing. "Tuck" circled around to my left and
locked up again ten yard in front of me. I worked my way on down the side of this point trying to stay up and ready for the flush. I love
this stuff, I don't know why. When I got to him he relocated again but this time he locked up in mid stride, stretched out with his chest
almost touching the ground. The hill side there dropped off almost straight down and I could not see the ground where he was looking. The
birds don't need much of an escape plan, they just jump down hill and set their wings and are gone. These two banked to the left and came
into my view way below and allowed me to salute them with both barrels. I have not seen a dog handle ol' ruff that way that wasn't old and
arthritic. I wouldn't take a million dollars for that pup. Flushed 9 birds that day, only three from a point. They were all Tucker's points.
At just 11 months of age, he might just make a bird dog. I have attached a couple of pictures of Tucker for you to see." - Kenny & Tia, West Virginia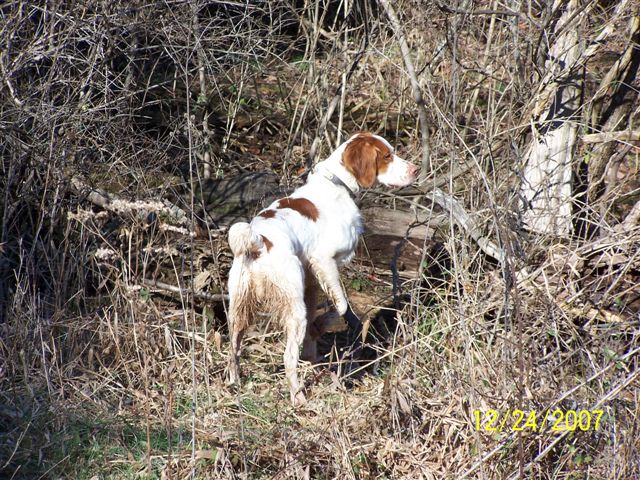 "Hi Randy,
We hope all is well in Wingo! Great looking bunch of pups you have on the web site.
We have just finished up another grouse season in West Virginia. The flush rates were similar to last year. We averaged around 1 flush/hr. in three of the four counties we hunted. Half that in the other. My shooting percentage went up, I blame
Tucker
for that.
Tucker will be four years old at the end of this month. We speculated after his first year that he just might make a bird dog. He has and is. In my opinion anyway, and for Tucker, the only one that matters.
I have been huntin' with dogs ever since I was a pup. Dad always had Beagles, coonhounds and foxhounds, and we had a "ton of fun" with them. But, I can't ever remember having more fun than I am right now huntin' grouse with Tucker. He knows his job and loves it. I'm confident in him, and I have learned to never question that nose of his. He sure makes it easier for me to hold up my end of the deal.
I've told you I'm not a trainer, I've just turned him loose and followed him. He has figured the game out on his own. Thank you.
Again we truly hope all of you good folks are in good health and spirit and we will always appreciate you efforts.
Thanks again,"
Kenny and Tia
---
"It was great meeting you, Kena, and Alison. Thanks for taking the time to show us around the kennel. I was very impressed. The positive exposure to other dogs is already telling. 'Tilly' already appears socialized around other dogs, despite being freshly uprooted from her kennel mates and exposed to a new environment. She boldly approached the 70-pound retriever next door. Even at 8 weeks, there is no doubt about Tilly's hunting instinct. I presented her a quail wing, which she tried to pounce on twice before figuring out she couldn't catch it. The third time she held rock solid until I walked in to 'flush' the 'bird.' Later, I threw a fleece ball for her. She tried pointing it too until she finally decided it wouldn't fly off, so she picked it up and immediately retrieved it to hand--something she's repeated every time since. Today, I caught her posed stock still, pointing at the closet door. I wondered, 'What in the world?' until I realized that's where I'd stored the wing. She'd walked near the closet and scented the 'bird' through the gap between the door and the hardwood! It took me longer to figure out than it did her, so I expect she'll teach me a lot about hunting before it's over with. . . I'm very impressed. Twin Cedars has obviously excelled at it's part of the job. All the tools are there; now it's up to me to extract and encourage the strong hunter that I know is encoded in this fine dog's DNA. If nothing else, Tilly and I will have a blast continuing to learn from each other." . . . "Just a quick update: Tilly is pretty solid sitting, heeling, and staying. I'm amazed at how quickly she's learning. She's still retrieving to hand, and we're still play training with pointing. . . I've been taking her to a big field with a good wooded edge and cover just to get her comfortable in birdy territory . . . Thanks again for all your help. I'm more delighted with the pup each day." - Brian, Alabama
---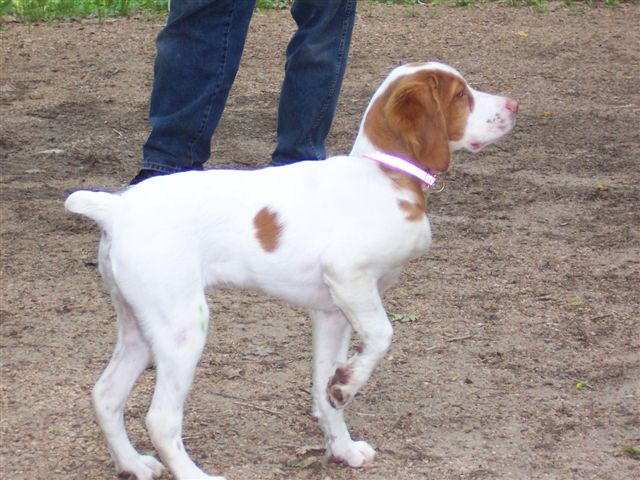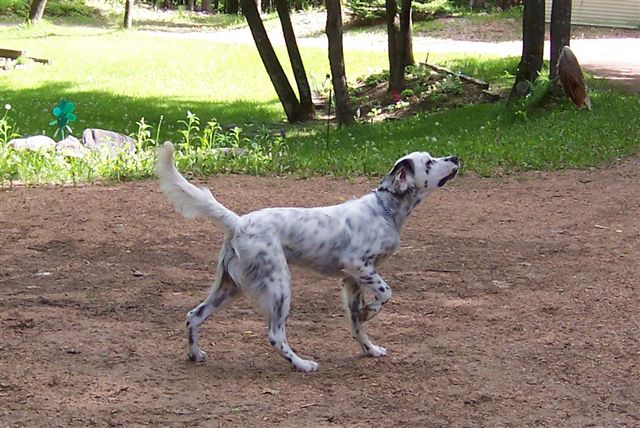 "Tanner" (4 mos.) & "Hunter" (7 mos.)
"They are learning their house manners well and are a real thrill to have in the woods with us. Both dogs are progressing very well and we are extremely pleased with each of them. Hunter is developing into a very handsome dog. Tanner is going to be a real gem. He is smart and responds well to commands. The pictures show both of the dogs on point." - Dick, Wisconsin
---
"Thought you might like to know that 'Maggie' is doing well. She weighs over 16 pounds now, we're working on obedience training . . . she sits well, doesn't care much for 'down', 'stay' is a trial for her but she can do it. Also, at just over 4 months old she's pointing a little. We have a lot of mocking bird chicks that fall our of the nest this time of year. Maggie's found two in the past week. Yesterday she locked up on one . . . as pretty a point as a person could want. Too bad you couldn't see it or the grin on MY face." - Larry, Tennessee
---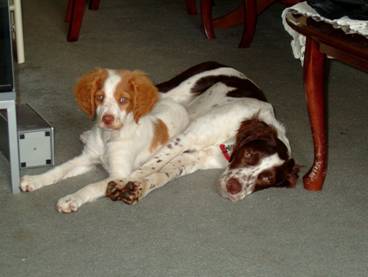 "Bella"
"We just thought you might like to know how little 'Bella' was doing. She is a constantly energetic and loving dog. She is so attached to her new big sister Sadie. Sadie & Bella play all the time, and wherever Sadie goes, Bella follows. She is so curious about birds , and will be attending bird school in four months. She is a wonderful puppy, and we love her so much." - Joe & Misty, Washington
---